On New Classical Tracks, we love sharing with you the most exciting new recordings every year. And, when you enter our weekly CD giveaways, you show us how excited you are about these recordings, too. Find out which albums made the list of 10 most coveted new releases of 2021.
Topping the chart for this year is Hilary Hahn's Paris, featuring the Orchestre Philharmonique de Radio and artistic director Mikko Franck. The idea for Paris started back in 2018 during Hahn's artist residency in France. This release relives the magic, wonder and history of Paris.
Top 10 most coveted releases of 2021
1. Hilary Hahn/The Orchestre Philharmonique de Radio, Director Mikko Franck — Paris (Deutsche Grammophon)
2. Gregory Harrington — Glass Hour; with Mark Shapiro and the Janáček Philharmonic (Estile Records)
3. Yo-Yo Ma & Kathryn Stott — Songs of Comfort and Hope (Sony)
4. Orli Shaham — Mozart Sonatas in B-Flat (Canary Classics)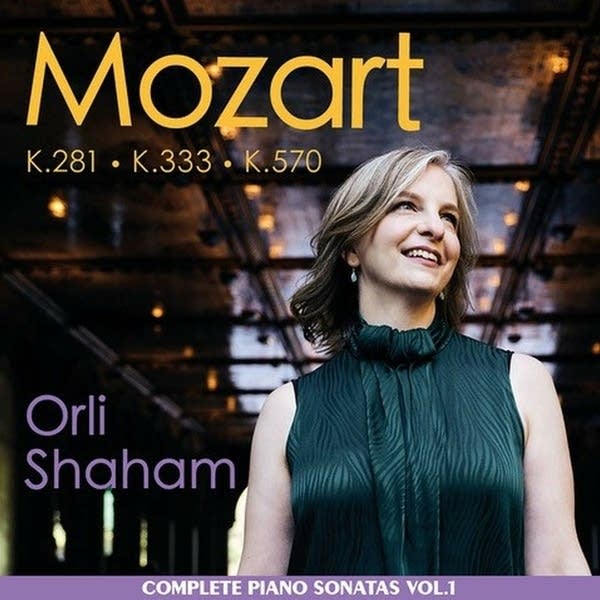 5. Carolyn Surrick and Ronn McFarlane — Fermi's Paradox (Sono Luminus)
6. Andrew Von Oeyen — Bach - Beethoven (Warner Classics)
7. Pat Metheny — Road to the Sun (BMG)
8. The Nordic Fiddlers Bloc — Bonfrost (NFB Records)
9. JoAnn Falletta & the Buffalo Philharmonic Orchestra — The Four Seasons / The Four Seasons of Buenos Aires (Beau Fleuve)
10. Voces8 — Infinity (Decca)
Love the music?
Donate by phone
1-800-562-8440
Show your support by making a gift to YourClassical.
Each day, we're here for you with thoughtful streams that set the tone for your day – not to mention the stories and programs that inspire you to new discovery and help you explore the music you love.
YourClassical is available for free, because we are listener-supported public media. Take a moment to make your gift today.
Your Donation
$5/month
$10/month
$15/month
$20/month
We can help you find classical music you'll love
Take a 2 minute quiz to share your taste

We'll recommend YourClassical programming just for you

Discover the power and joy of classical music