Ten years ago, a friend of Bettie Seitzer's won an item in a silent auction and didn't know quite what to do with it: a free introductory lesson at the Women's Drum Center in St. Paul, which she speculatively gifted to Seitzer.
It changed Seitzer's life.
"It was an unusual gift, and I'm not sure what prompted her to give me that," she says. "But 10 minutes into my first drumming class, I thought 'I'm never leaving.'"
Five years later, Seitzer became a member of the Women's Drum Center board. Starting in January, she will be its new executive director, responsible for program development, grant management and strategic planning.
Spurring Seitzer forward is the special feeling that she says drum playing offers, creating an immediate sense of achievement for absolute beginners and a path to excellence for more advanced players.
"Drumming is so accessible," she says. "I take a beginners-level class, and people who come to it are often very shy and worried about not having a musical background. I tell them that by the end of the first hour, they will be playing a song with all the other women, and that's what always happens."
The Women's Drum Center was founded 32 years ago by Colleen Haas to challenge vigorously the long-standing assumption that percussion is intrinsically a male activity.
"It's still true that many girls in school are steered away from percussion, and adult women may have been discouraged from playing the drums while in school, or even not allowed to," Seitzer says.
So although the center does offer mixed-gender classes, its mission remains unapologetically focused on introducing women to the world of group percussion playing.
"There's a great West African drummer called Mamady Keïta, who died just recently," Seitzer says. "He talked about women really having started this music with their work songs and clapping songs. These rhythms were then developed on the drums, and the men gradually took the drumming over for themselves."
Returning drum music to the hands of its original instigators is an overriding aim of the Women's Drum Center, she adds.
"When the center started over 30 years ago, the founders were aware that if we let men in they would take over the class. Our women have a unique approach to decision-making, ensemble playing and group management, and it's very nurturing and collaborative."
As incoming executive director, Seitzer also is keen to remove as many of the financial barriers to participation in drumming as possible. Those new to the world of percussion need not, for instance, worry about not having an instrument to bring with them to lessons.
"We have an amazing library of instruments that we've acquired over the years through grants, purchases and donations," Seitzer says. "These include djembes, which are West African goblet-shaped drums, dunduns, Brazilian surdo drums, North African donnos and frame drums, among others.
"And for the West African music that we do, we have amazing singers at the center, too, and we're just starting to incorporate dance into some of our songs."
So what is it about drumming that Seitzer and her fellow percussionists find so irresistibly attractive? Is it the raw, visceral excitement of thwacking a drumhead and making noise, or is it more than that?
"Drumming is, of course, physically energizing and relaxing," she says. "But there are research programs which show that when we drum with other people, we get to a kind of physical sync, or oneness.
"Our heart rhythms and respiratory rates sync up, and the physiological impact of beating the same rhythms together is really powerful."
Seitzer also points to the ancient links between drumming and the natural world, the sense of connection that early humans felt between themselves and the environment that had brought them into being.
"Every ethnomusicologist agrees that the earliest rhythms came from people copying nature, imitating the sounds of birds, or beavers slapping their tails on mud," she says. "So the basis of drumming is very primal; it speaks to something deep inside of us."
As such, it is a universal language. Seitzer is acutely aware that the Women's Drum Center needs to share its activities more widely than it has done in the past.
"For maybe the first 20 years, the group was predominantly middle-aged white women," she says. "But we're now seeing a broader age range. And moving forward, we want to develop a more ethnically diverse audience."
The ensemble DrumHeart performs "Sowah's Sequence," composed by Sowah Mensa, at a concert in November 2019.
A series of Drumming Test Drive events — beginning Saturday, Sept. 11 — is one way in which novices can try their hands at percussion. The classes are free and can be booked online at the Women's Drum Center website.
For Seitzer, the classes are an ideal way of bringing people together at a time when social division is rife and the need to understand different world cultures and points of view is pressing.
"Mamady Keïta said the drum doesn't care how old you are, where you were born or or what skin color you are; the drum just wants to be played," she says.
"When you're drumming together, the rhythms take you into a different place, and everything else goes away. It feels really good, and we do need that now."
Love the music?
Donate by phone
1-800-562-8440
Show your support by making a gift to YourClassical.
Each day, we're here for you with thoughtful streams that set the tone for your day – not to mention the stories and programs that inspire you to new discovery and help you explore the music you love.
YourClassical is available for free, because we are listener-supported public media. Take a moment to make your gift today.
Your Donation
$5/month
$10/month
$15/month
$20/month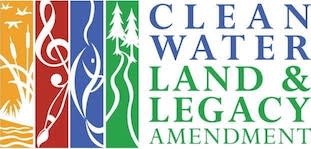 This activity is made possible in part by the Minnesota Legacy Amendment's Arts & Cultural Heritage Fund.
We can help you find classical music you'll love
Take a 2 minute quiz to share your taste

We'll recommend YourClassical programming just for you

Discover the power and joy of classical music