In 2003, as part of Minnesota's Aurora Centennial, Veda Zuponcic was invited to play a piano recital in her high school auditorium. She was surprised by the strong attendance at that concert. It inspired her to bring her piano students from Rowan University in New Jersey to study in Aurora at a small summer camp, have some fun and bring some income to the community. That's how the Northern Lights Music Festival started.
From July 1 to 21, the Northern Lights Music Festival will celebrate its 20th year of classical music on the Iron Range. It has evolved to include a professional opera performance, Young Artists Program and Opera Apprentice Program, for which performers, faculty and students travel from all over the world.
Opera is at the heart of the festival
This year, Giacomo Puccini's La Bohème will be on stage at 7 p.m. July 14 in Aurora and at 3 p.m. July 16 in Chisholm. The opera is set in Paris during the 1920s.
"Our opera productions are completely professional," artistic director Zuponcic says. "Our principal cast is usually under management, with many successful years of performances to their credit. As we prepare, the orchestra rehearses separately for a number of days, and then the cast joins in what is called a 'sitzprobe' — they stand or sit on the stage in Chisholm, and the orchestra is in the pit. After that, there is a 'wandelprobe,' where they move around the stage, finding their positions. That is followed by a dress rehearsal. Our costumes this year are rented from Portland Oregon Opera.
"We build sets on site, because they have to fit into little Veda Zuponcic Auditorium at Mesabi East, and the much bigger Chisholm Auditorium. We truck the set from Aurora to Chisholm, and extra components are added for the larger space. Local carpenters work together with the technical director and set designer to make it all come together. 
"We have professional technical directors, lighting directors, stage directors, stage managers and so on to help. Local carpenters help build sets; and high school students work as crew. Local seamstresses serve as wardrobe mistresses; again, assisted by high school students."
Opera Apprentice Program
Always looking for opportunities to involve children, the Northern Lights Music Festival will offer a one-hour presentation of La Bohème for tweens and teens at 3 p.m. July 13 in Aurora. Zuponcic explains how this part of the festival began.
"Two years ago, we produced La Cenerentola — Cinderella — by Gioachino Rossini. We are always looking for opportunities to involve children, and that seemed like a no-brainer. We have an Opera Apprentice Program, so we recruited specific voices to sing the abridged version, giving the apprentices a rich experience: learning a role, and singing it with full orchestra on the sets, and with good costumes.
"We started these productions during COVID, so that has an impact on attendance. By the way, we were the only opera company in the country that produced during that first summer, at the Discovery Center's Amphitheater in Chisholm. It was an education — lighting is impossible because the sun doesn't go down until 9 pm, and then the mosquitos and the cold arrive. Northern Minnesota isn't a place for outdoor opera! But it was a great Tosca."
The Opera Apprentice Program takes place from June 24 to July 19, offering students an opportunity to add a professional performance to their résumé so they can move upward in their careers. Students from Nigeria, Japan, China, Germany, Canada and the United States have taken part.
Music director Gavriel Heine
The festival's music director is renowned worldwide. Gavriel Heine had been the staff conductor for the Mariinsky Theater in St. Petersburg, Russia, for the past 15 years, until the war in Ukraine. He also happens to be Zuponcic's son.
"When we started doing opera at NLMF, I like to say I looked for the cheapest conductor I could find — my son!" she says. "He is hugely experienced, with hundreds of opera and ballet performances at the Mariinsky. He is making his way into a new life after having left Russia and is looking forward to many engagements in the U.S. and Europe. In fact, he just did a short tour with the State Ballet of Georgia, including a performance at Northrop Auditorium in April.
"We're looking forward to a month of his performances at Paris Opera next season. It is such a good reason to go to France!"
At home on the Range
Zuponcic has good memories and deep ties to the people and environs of Aurora.
"I was born and raised in the town of Aurora, to parents who were born in Aurora, and to Slovene grandparents who arrived around 1900 and were among the first settlers," she says. "Our families were educated in the great public schools there, and the festival is still coasting on the coattails of the memories of great orchestra programs and cultural benefits we derived from the Range schools.
"My father was highly educated, but not a college graduate. He was the superintendent of public utilities in our little town, and he could recite Chaucer in Middle English from memory into his old age. Everyone had a grandmother who spoke a foreign language. It was a cosmopolitan place. We actually knew where places were on the globe, and we weren't frightened by 'furriners.'
"Everyone's families were dropped into the woods there from someplace else. It was one of the country's greatest social experiments, one that could be duplicated elsewhere today to benefit many communities … but there probably isn't enough money to do it!"
Community involvement
As the festival has needed support, Zuponcic has "approached the citizens who are successful financially and happy to support a local venture like the festival," she says.
"In my case, Thomas Gillach, from an old Aurora family, and a teacher and athletic coach, was my guide to sourcing funding. He spent his life doing good deeds, knowing everyone. Without that help, we never would have had the longevity we have thus far achieved.
"The state of Minnesota has been exceptionally generous and when the Legacy Fund — the Arts and Cultural Heritage grants — were established, we learned how to access those troughs of funding, and we have been grateful for that major support. Senator David Tomassoni, may he rest in peace, was a major force for anything on the Range and helped to secure funding."
In this anniversary year, Zuponcic remembers the summer the School Board named the Mesabi East auditorium after her.
"I have rarely been so touched by a kind gesture as I was by this," she says. "The honor was partially because of bringing the festival to the community, but also because I had a small hand in helping to save the auditorium from demolition. It is an exquisite space, originally built in the 1920s, and as these buildings are more and more visited by the wrecking ball, I feel pride and satisfaction that this perfect chamber music space is still ringing with music."
Another fond memory occurred when the Friends of the B'nai Abraham Synagogue in Virginia, Minnesota, called to ask if Northern Lights Music Festival would take possession of the building in which it had played concerts annually. In March 2020, as the pandemic began its grip on the nation, the festival assumed operation of the facility with the help of contributions that support this project.
"It is an absolutely gorgeous building, and we do many events there, bringing in a good Steinway," Zuponcic says. "It is an intimate, bright and light space, and many people in the region who come to concerts there love to sit and bask in the pale-yellow light that comes through the stained-glass windows. 
"It is, along with Chisholm Auditorium (the only place on the Range that still has an orchestra pit big enough to seat an opera orchestra), the Buhl Library, Hibbing's magnificent auditorium, and Mesabi East's auditorium, one of the historic buildings we use frequently. 
"Essentially, if you plan your trip well, you can hear a performance in any number of the most important venues built in the early part of the 20th century on the Iron Range, when oligarchs were outdoing themselves to build facilities and the local politicians were doing a good job of extracting schools and buildings of quality from the mining companies.
"Administrators and communities are happy we are producing things of quality in their schools and that we involved the local students in both the musical and the technical sides of the projects. Iron Range students receive free tuition for the three-week Young Artists Program."
Benefitting from diversity
Addressing diversity, as every facet of the arts world must, Zuponcic says, "I've been a Jersey girl for 55 years: New Jersey is one of the most diverse states in the U.S., and one scarcely notices ethnicities; they are so embedded in our society. Northern Minnesota is probably the least so. We are 98.5% white in Aurora. So when we consistently cast African Americans and Latinos in major roles, and bring about 20 Asian pianists and violinists to the Range, we bring diversity to town for a month or more each year.
"Our very first opera was Britten's Noye's Fludde — and Noah was African American. We choose fine artists. Period. Our Flora in Traviata was Mexican; Olga in Tchaikovsky's Eugene Onegin was Black. Both major roles in Rossini's Barber of Seville were African American. Major roles in La Cenerentola were taken by African American and Latino singers. Our Opera Apprentice Program also benefits from the fine work of many diverse student artists."
Young Artists Program
In session from June 30 to July 22, musicians at the collegiate level who have auditioned and been recommended by their teachers join the Young Artists Program to play in trios, quartets and quintets alongside members of the Minnesota Orchestra and Duluth Symphony. Their performances are part of the plentiful schedule of concerts across the Iron Range in Hibbing, Ely, Virginia, Buhl, Aurora, Duluth, Vermillion and Gilbert.
"A significant percentage of students come back year after year," Zuponcic says. "The Iron Range is not a glamour destination — no rolling hills in the Berkshires, no lofty mountaintops like Aspen. But we have a very prestigious faculty, and because we are smaller and, indeed, less prestigious, there is a good likelihood that a fine young soloist can study with a very impressive teacher, play many recitals and can play a concerto with our professional orchestra in Hibbing High School. It is a great place to prepare a big program for competitions that happen in the fall. One of our students has performed four times: Kabalevsky's Concerto No. 3 when he was a little guy; Prokofiev's Symphony No. 3, Stravinsky's Capriccio and this year Bartók's Piano Concerto No. 2. 
Concerts, lectures and more
The Northern Lights Music Festival schedule is jam-packed with opportunities to immerse yourself in music as well as the region's history. The Opening Chamber Music Concert takes place July 1. The Festive Fourth! Concert will be held July 4. Mary Palcich Keyes will deliver a lecture on "The Schools That Did It All: The History of Iron Range Schools" on July 7. That's a brief sampling of what's available.
To attend the Northern Lights Music Festival, tickets can be purchased online or in person. Most cost $15 or $20 for adults ($50 for the opera), with student tickets at $5.
Love the music?
Donate by phone
1-800-562-8440
Show your support by making a gift to YourClassical.
Each day, we're here for you with thoughtful streams that set the tone for your day – not to mention the stories and programs that inspire you to new discovery and help you explore the music you love.
YourClassical is available for free, because we are listener-supported public media. Take a moment to make your gift today.
Your Donation
$5/month
$10/month
$15/month
$20/month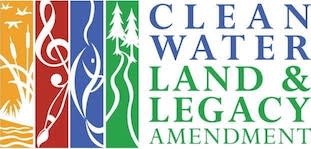 This activity is made possible in part by the Minnesota Legacy Amendment's Arts & Cultural Heritage Fund.
We can help you find classical music you'll love
Take a 2 minute quiz to share your taste

We'll recommend YourClassical programming just for you

Discover the power and joy of classical music