Musicians are gathering from around the country this week, Aug. 15-18, for the second year of the Duluth Chamber Musical Festival.
At 7 p.m. Thursday at the University of Minnesota Duluth's Weber Music Hall, a mainstage concert features Franz Joseph Haydn's String Quartet Op. 20, No. 5, written in 1772, as well as Leyendas: An Andean Walkabout, written in 2001 by Gabriela Lena Frank, a 31-year-old American composer with Peruvian, Chinese and Jewish heritage. Adding to the lush music on the program are Dimitri Shostakovich's Five Pieces for Violin, Viola and Piano and Antonin Dvořák's Romantic-era Piano Quintet No. 2.
Co-artistic directors Sayaka Tanikawa and Matt Young hope their shared excitement and commitment to making great music will resonate with audience members as they express their joy in collaborating with friends and colleagues whom they love and respect. In a recent interview, Tanikawa and Young said this "keeps chamber music endlessly rewarding."
Pianist Tanikawa and violist Young will be joined by violinist Yun-Ting Lee, violinist Felicity James and cellist Dane Johansen.
"Some of our closest friends live in Duluth, and we have often gathered here to make music informally in their homes," Tanikawa said. "The DCMF was a natural outgrowth of these meaningful and happy times we have spent in Duluth over the many years."
Young was a member of the Minnesota Orchestra for almost a decade before the lockout of 2012. During those years, Sayaka was a regular guest on the orchestra's Chamber Music Series at Orchestra Hall, as well as the Minnesota Sommerfest.
"We have been coming here since a performance at FinnFest in Duluth in 2008," they said. "We particularly love the people and food, not to mention the breathtaking beauty of the North Shore."
During the week, there will be performances at the new chapel in Essentia Hospital at noon Tuesday, a concert at the Sinclair Lewis House on Wednesday (this event is full) and an outreach performance at 10 a.m. Friday at the Duluth YMCA Day Camp Northstar for kids 5 to 16.
Anticipation is high for the debut of Duluth-raised luthier Marinos Glitsos' handcrafted Duluth viola at this year's festival. He and fellow luthier Peter Bingen have created "a truly unique viola inspired by Lake Superior and the city of Duluth," the organizers said. The viola has a ruby-red color, a reflection of "the breathtaking fall colors along the shores of Lake Superior." Mimicking the lake's cracking ice sheets, the shiny surface of the viola has a crackled texture. The arch of the instrument is higher than usual, "reminiscent of the powerful gales of November." Young will set aside his 250-year-old Italian viola in favor of this specially made instrument during the festival.
Glitsos and Bingen were inspired by the inaugural performance of the Duluth Chamber Music Festival in 2022.
"It's important to me to support Duluth as a destination for great music and the enjoyment of the arts, and the DCMF is a wonderful addition to the already strong scene," Glitsos said.
After the festival, Glitsos and Bergen plan to donate some of the proceeds from the new instrument's sale to help the event continue to serve Duluth audiences for years to come. Sayaka and Young say they "love how the instrument is inspired by the North Shore's beautiful landscape and that it is a direct product of Glitsos' generosity, creativity and vision to support DCMF."
The festival contributes to Duluth's presence on the world stage.
"When I was attending a concert in Berlin's Philharmonic late last summer, I sat directly next to a gentleman," Tanikawa said. "As we spoke, we realized that we had both just traveled to Germany from Duluth — and that he, in fact, had been in attendance for DCMF's inaugural Weber Hall performance! The world felt small at that moment, in the most delightful way!"
Tickets are required for Thursday's concert. There is no admission charge, but a donation of $20 per person is suggested. You can reserve your tickets online. Tickets also will be available at the door of Weber Music Hall (1151 University Drive, Duluth), where you can make a donation if you choose.
Love the music?
Donate by phone
1-800-562-8440
Show your support by making a gift to YourClassical.
Each day, we're here for you with thoughtful streams that set the tone for your day – not to mention the stories and programs that inspire you to new discovery and help you explore the music you love.
YourClassical is available for free, because we are listener-supported public media. Take a moment to make your gift today.
Your Donation
$5/month
$10/month
$15/month
$20/month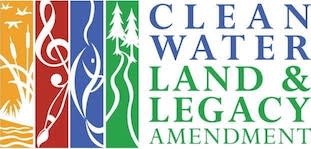 This activity is made possible in part by the Minnesota Legacy Amendment's Arts & Cultural Heritage Fund.
We can help you find classical music you'll love
Take a 2 minute quiz to share your taste

We'll recommend YourClassical programming just for you

Discover the power and joy of classical music