Last year, a new chamber music festival arrived in Duluth. The Duluth Chamber Music Festival returns for its mainstage concert Thursday at the University of Minnesota Duluth's Weber Concert Hall for an evening of Haydn, Shostakovich, Dvorak and more. Musicians come from the Cleveland Orchestra, the San Francisco Symphony, the Cincinnati Symphony and the faculty of the Juilliard School. Why Duluth? It's become a central meeting point and a place of respite in recent years.
"We have close friends who happen to have made their homes here, and it's always a pleasure to visit," says co-artistic director Matt Young, who says he sees the festival as "… a way to give back."
One snowy winter day in 1920, Duluth got a visit from one of the greatest classical musicians of all time: Sergei Rachmaninoff.  He's been gone since 1943, but his spirit lives on Saturday in Minneapolis when the Museum of Russian Art celebrates Rachmaninoff's 150th birth anniversary with a recital by Russian pianist Osip Nikiforov.
It's a pleasure to see Nikiforov's career going so well. I remember first hearing him 11 years ago when he performed on YourClassical MPR's Minnesota Varsity series for high school musicians. He was 17 and a recent transplant from Siberia to Faribault, Minnesota. He came to attend school at Shattuck-St. Mary's and study piano with Alexander Braginsky at the University of Minnesota.
Love the music?
Donate by phone
1-800-562-8440
Show your support by making a gift to YourClassical.
Each day, we're here for you with thoughtful streams that set the tone for your day – not to mention the stories and programs that inspire you to new discovery and help you explore the music you love.
YourClassical is available for free, because we are listener-supported public media. Take a moment to make your gift today.
Your Donation
$5/month
$10/month
$15/month
$20/month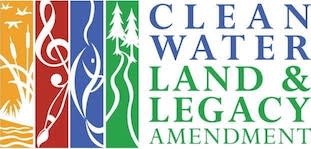 This activity is made possible in part by the Minnesota Legacy Amendment's Arts & Cultural Heritage Fund.
We can help you find classical music you'll love
Take a 2 minute quiz to share your taste

We'll recommend YourClassical programming just for you

Discover the power and joy of classical music