Editor's note: On May 10, the Paper Clips trombone quartet, a Class Notes Artist, took a break from its tour of Minnesota schools to play for a big crowd at Harold's on Main in Moorhead as part of an MPR event. We asked the ensemble's Ben Bussey, who also teaches at Concordia University and the MacPhail Center for Music, to write about the experience of going from the educational circuit to a bar gig. Regional director Kristi Booth was there to take photos.
It's Wednesday morning, May 10. I awake to the sound of rain on the roof of the La Quinta in Fargo and to a notification on our Discord channel. It's one of our bass trombonists, Chris tagging us all to let us know: "I think the stomach bug hit last last night."
As both a great musician and the most popular member of the Paper Clips (he's the one students most ask for autographs), the rest of us — Brooklynne Audette, Lauren Husting and me — all know we suddenly have much to do before our school visit to Hawley today and our show at Harold's on Main in Moorhead in the evening.
And while it doesn't all go smoothly or exactly to plan, everything happens: Brooklynne comes up with an entirely new segment for our school program, Lauren contacts a friend of ours in the Fargo-Moorhead area to fill in for the evening (the incredible bass trombonist Amber Love, who also finds us a rehearsal space for a quick run-through of our set), and I drive. Somehow, our community helps carry us through the day, to a sunny and humid outdoor patio at Harold's, to do our favorite thing — to play and talk about music that we love.
Music scenes exist in nested Venn diagrams of connections — a constellation of folks who share a passion for writing, arranging, performing, or just listening to and supporting live music. Even within our little four-piece band, our community includes brass musicians all over the world in many musical styles, every Minnesota college, about a zillion K-12 music teachers and Twin Cities musicians, actor John C. Reilly, singer Josh Groban and the digital experience team at Caribou Coffee, as well as our friends and families. It's a deep — and deeply appreciated — support system that allows us to do what we do best as musicians and teaching artists.
As a group, the Paper Clips have been fortunate to perform for students throughout Minnesota (80 schools and counting over the past two years) through participation in YourClassical MPR's Class Notes program. Through dollars from the Minnesota Legacy Amendment's Arts & Cultural Heritage Fund, Class Notes sponsors our school concerts and provides free educational resources to teachers that complement those concerts — supporting artists, students and teachers all at once. With shrinking budgets for transportation and field trips, bringing music to students is more necessary than ever. In spring 2022, we even had a teacher let slip that, for many of the younger students at our elementary school visit that day, it would be their first concert — ever!
Our current show takes audiences through a brief tour of the trombone family before diving into the heart of our program — music from the height of the Motown records label in the 1960s and a discussion of Motown as a cultural institution that continues to influence the artists and listeners of today. The impact Motown had as the first Black American-owned and -operated record label — and, for a time, the largest and most profitable Black-owned company in the world — really can't be overstated. Motown signed and supported Smokey Robinson, the Temptations, the Supremes, Marvin Gaye, Stevie Wonder and many other artists, pioneering the now-ubiquitous concept of all-around artist management that includes training in on-stage performance and off-stage etiquette, songwriting, recording and more.
Motown insisted on booking shows with integrated audiences and supported the Detroit jazz scene with steady session musician work. The studio band, eventually known as the Funk Brothers, would combine to record more No. 1 hit singles than the Beach Boys, the Rolling Stones, Elvis Presley and the Beatles combined.
Artists such as Gladys Knight and the Jacksons were discovered by Motown, only to leave and thrive with other labels. And, in perhaps my favorite story from the era, artists such as George Clinton (who auditioned for Motown with the Parliaments in 1962 but was turned away!) later filled the space in Detroit left by Motown's departure for Los Angeles in 1972 with the sound of funk and the artistic flair of early Afrofuturism.
It's fascinating to play these Motown songs for young people. A few recognize them immediately; many do not. In our playlist-ified era, students pick up on lyrics much faster than song titles — something of a challenge for a band playing popular music that usually has words, but without the words! Younger kids get the urge to move or dance, and we make sure to include moments in our set where they can do so. Older students draw connections between the music they hear out in the world and what we perform. A high school student in Rochester picked out the connection between Portugal, the Man's "Feel It Still" and "Please Mr. Postman" — they share the same chorus melody — providing us an opportunity to rewrite our arrangement to include both songs.
Kids also make the darndest connections on their own, and they are rarely ones we can predict. One younger student in Hills, Minnesota, after learning about Detroit as the Motor City and clearly (in retrospect) having an interest in cars, excitedly shared with us after the show that he "was gonna go work in that garage!" An older student in Perham wanted to share what he thought the colors of our auras looked like to him. Often, we hear of students inspired to play trombone or bass trombone after our performances.
But the two questions we get asked most often, by kids of all ages, are how we met and how we became a group — questions rooted in that urge to play music with and for others, rooted in building communities that share a common love of music, rooted in learning how to be a part of those communities. We hope that, through our visits to schools, we are showing students ways of building their own music communities. Simply through the act of being an audience, we feel they are already included in ours.
The Paper Clips at Harold's on Main
6 of 6
1 of 6
2 of 6
Love the music?
Donate by phone
1-800-562-8440
Show your support by making a gift to YourClassical.
Each day, we're here for you with thoughtful streams that set the tone for your day – not to mention the stories and programs that inspire you to new discovery and help you explore the music you love.
YourClassical is available for free, because we are listener-supported public media. Take a moment to make your gift today.
Your Donation
$5/month
$10/month
$15/month
$20/month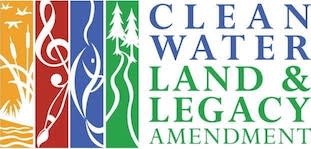 This activity is made possible in part by the Minnesota Legacy Amendment's Arts & Cultural Heritage Fund.
We can help you find classical music you'll love
Take a 2 minute quiz to share your taste

We'll recommend YourClassical programming just for you

Discover the power and joy of classical music