"No one has ever wanted to record these traditional songs before," Nomvula Maneli said as tears streamed down her face.

But this was different. The composer, arranger and vocalist had just finished a marathon recording session with 29:11 International Exchange in the Maud Moon Weyerhaeuser studio at Minnesota Public Radio's headquarters in St. Paul. It was a long day. It was a productive day. It was an exuberant day.
The Minnesota-based ensemble, co-founded by husband and wife Brendon and Gaylene Adams, is made up of nine singers and four instrumentalists, most of whom hail from South Africa and the Democratic Republic of Congo. Their songs tap into their African roots to, as Brendon Adams says, "spread love and reconciliation through our music."
Enjoy the results of their time with YourClassical MPR.
Akhonto
"Akhonto," sung completely in Zulu, celebrates God's creation. In the repeated chorus, featured singer Ayanda Nxumalo sings, "Akhonto efana," and the ensemble responds, "Neswe" — which translates roughly as "Nothing like" (singer), "this world" (ensemble). Nxumalo co-wrote the song with Dillon April.
---
Angiwanaki
"Angiwanaki" is a traditional Zulu song, arranged here by featured singer Maneli as an homage to her parents, her father being Xhosa and her mother being Zulu. The lyrics of the opening verse — "Angiwanaki amanxeba ami uzowapholis' ubaba" in Zulu — translate as "I pay no heed to all my scars for my Father will heal me."
---
Hope
"Hope," also written by and featuring Maneli, is inspired by Christmastime and reflection on what has happened in your life throughout the year. "It's the time to really show kindness, to really show joy," she says. "You share the little that you have with your neighbors. And so how appropriate is it that we are also able to share the hope, the love and the joy with those that might not be feeling in a jovial mood. But we are comforted by knowing that this time God has sustained us throughout."
---
Jabulani
"Jabulani" was popularized by white South African singer P.J. Powers, who was marginalized and even banned from radio and TV by the South African government over her activism against apartheid. "But she stood next to her African brothers and sisters and continued to perform with them," says Gaylene Adams, who is the featured singer here. The song simply celebrates the joy of life — epitomized by its title, which translates as "Rejoice."
---
Nkosi Sikelel' iAfrika
"Nkosi Sikelel' iAfrika," which translates as "God Bless Africa," is a traditional South African hymn that has been arranged here by 29:11 artistic director Brendon Adams. First composed in 1897 by Enoch Sontonga, the song gained stature over the decades and in 1997 was combined with another song to form the new South African national anthem.
---
Senzeni Na
"Senzeni Na," featuring Maneli in a plaintive solo vocal, is a traditional Xhosa/Zulu protest song that goes back to at least the 1950s. It expresses the pain and suffering of Black people during apartheid, including this heartbreaking plea: "What have we done? Our only sin is the color of our skin!"
---
Lift Every Voice and Sing
"Lift Every Voice and Sing," written in 1900 by brothers James Weldon and J. Rosamond Johnson, has come to be known in the United States as the Black national anthem. 29:11's version adds a layer of beauty through the use of Zulu lyrics, as well as English, in an uplifting arrangement by Brendon Adams. "We are so proud and feel so good to relate with our African-American brothers and sisters as we sing this song," he says.
---
Still Love
"Still Love" is an autobiographical song by Brendon Adams. It's about living in South Africa, where he grew up thinking something was wrong with him because of his skin color. He eventually got married and moved to Minnesota, only to find that the color of his skin never changed. "But in spite of what people think or say about him," Adams says, "he's gonna still love, still have his peace, still dream about his hope, but, most of all, keep his joy."
---
Credits
29:11 International Exchange
Singers:
Brendon Adams
Gaylene Adams
Megan Charles 
Cheryl Lottering
Nomvula Maneli 
Duduzile Nisa Mlondleni
Ayanda Nxumalo
Baetile Sebata
Roshane Solomons 
Piano: Xolisa Ngculu
Guitar: Manasse Kaoma
Bass: Ellijah Ilaba
Percussion: Gilmore van Rooyen
YourClassical MPR
Audio: Cameron Wiley
Video editor: Eric Xu Romani
Cameras: Guillermo Bonilla, Ana Freeberg, Eric Xu Romani
Video editor: Evan Clark
Social media: Inés Gunachez
Producer: Randy Salas
Photo gallery
29:11 International Exchange
18 of 18
1 of 18
2 of 18
Love the music?
Donate by phone
1-800-562-8440
Show your support by making a gift to YourClassical.
Each day, we're here for you with thoughtful streams that set the tone for your day – not to mention the stories and programs that inspire you to new discovery and help you explore the music you love.
YourClassical is available for free, because we are listener-supported public media. Take a moment to make your gift today.
Your Donation
$5/month
$10/month
$15/month
$20/month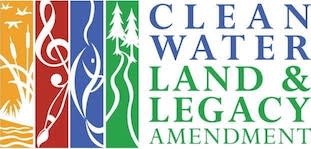 This activity is made possible in part by the Minnesota Legacy Amendment's Arts & Cultural Heritage Fund.
We can help you find classical music you'll love
Take a 2 minute quiz to share your taste

We'll recommend YourClassical programming just for you

Discover the power and joy of classical music