Choral Stream
Known MPLS choir director leads a musical quest for community healing
Choir director Courtland Pickens is focused on lifting youth up by teaching them how to use their singing voices to create harmony — in and among themselves, their neighborhood and the wider community.
"Music heals," he says, "and it is my hope that, through our music, our community can be healed." 
In the summer of 2019, the nonprofit Voicez Inc. was created to develop the next generation of singers and songwriters in north Minneapolis. Founder Pickens is the choir teacher at Henry High School (from which he graduated) and Fair High School, as well as being the worship leader at Epiphany Covenant Church in south Minneapolis, so he has a great deal of experience working with young singers.
---
Known MPLS at MPR Day
---
Members of the Voicez team put out a call on Facebook for auditions for a youth community choir. From 162 hopeful singers, they selected 48 between 12 and 25 to become Known MPLS, performing locally.
Students leave for sports or they graduate, so auditions continue to be held regularly. There are now 35 active choir members. Students are asked to submit a one-minute video of themselves singing a favorite song, along with an essay explaining why they wish to join the choir and how they believe their membership will benefit themselves and the wider community.
"Known MPLS first and foremost exists to consistently provide a safe space for youth to thrive," Pickens says. "We intend to continue making a positive impact on the lives of youth and the community through song. 
"We will record and release original music, as well as allowing opportunities for choir members to develop as solo vocalists.
"We will continue coming alongside our choir members in furthering their education, and plan to create a scholarship fund for choir members who are pursuing postsecondary education, as well as expanding upon the resources we currently use to support youth."
Why does Pickens devote his time to this mission?
"As an educator and a worship leader, I have witnessed the power and potential of music to lift spirits, give purpose and transform the lives of young people who raise their voices in song," he says.
"A choir's work begins long before the concert and continues after the applause. I want our members to recognize themselves as agents of change by promoting self-esteem, leadership skills, cultural awareness, discipline and commitment to excellence."
The COVID-19 pandemic provided tough challenges for the newly formed choir.
"We shut down in-person rehearsals for a season and held our rehearsals via Zoom," Pickens recalls. "This was hard on our choir logistically, emotionally and socially. I came to realize that my youth were struggling with all the idle time, lack of in-person community and the modified form of engagement. We made the challenging decision to hold in-person choir rehearsals again, with precautions in place.
"I am grateful to say that, even through the thick of the pandemic, we stayed booked and busy. We were able to continue to thrive and persevere by finding creative ways to participate in performances, many of which required prerecorded video submissions or live performances in venues without physical audiences present." 
How is a choir director made?
"Growing up, I loved singing in church and how it brings a community of people together," he says. "It's actually kind of funny because I was not what some would call a 'natural-born singer.' I had to work hard to hone my craft by studying recordings of the church services in which I led worship. I continued to learn and develop over time. I am an extrovert of extroverts. I find refreshment and solace around others, so it's life-giving to be in a musical space with others who are also passionate and talented in this way." 
To date, Known MPLS has opened for gospel artists such as Grammy winners Jonathan McReynolds and Le'Andria Johnson, as well as seven-time Grammy nominee Vanessa Bell Armstrong. Last summer, the singers performed on MPR Day at the Minnesota State Fair. (See the video above.)
"We had a blast!" Pickens says. "To share in concert with all those who stopped and enjoyed, as well as having the amazing Tesfa Wondemagegnehu as our host, was an honor. We want to keep illustrating the fact that there are no limits on where our choir members can go professionally, should they continue to strive for excellence and press in when things get challenging."
---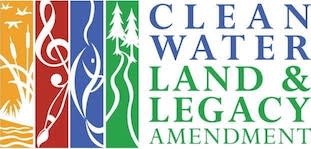 This activity is made possible in part by the Minnesota Legacy Amendment's Arts & Cultural Heritage Fund.