For the first time in two and a half years, YourClassical MPR recently hosted visiting classical artists in our flagship recording studio — and what a session it turned out to be. Over three days in mid-November, the Voces8 Scholars, the U.S.-based training ensemble for the U.K.'s esteemed Voces8, recorded a wealth of material, including two Christmas songs prepared exclusively for YourClassical MPR listeners as part of our Carol Countdown.
'Conventry Carol'
First up is an absolutely stunning performance of "Coventry Carol," arranged by Voces8's Barnaby Smith and featuring soprano Caroline LeGrand.
'Sussex Carol'
The second song is the sweetheart pick of the Carol Countdown, "Sussex Carol."
Enjoy these delightful holiday performances, and look for more from the Voces8 Scholars' recording session in the new year.
Meet the singers
The Voces8 U.S. Scholars perform and record under the direction of Voces8 co-founder Paul Smith and managing director Erik Jacobson. Kirby Richards is the Voces8 Foundation's development director.
The singers include:
Carley DeFranco
Caroline LeGrand
Motomi Tanaka
Ingrid Johnson
Sandy Sharis
Veronica Roan
Aaron Cates
Michael Martin
Maximillian Macias
Christopher Short
Peter Schoellkopff
Love the music?
Donate by phone
1-800-562-8440
Show your support by making a gift to YourClassical.
Each day, we're here for you with thoughtful streams that set the tone for your day – not to mention the stories and programs that inspire you to new discovery and help you explore the music you love.
YourClassical is available for free, because we are listener-supported public media. Take a moment to make your gift today.
Your Donation
$5/month
$10/month
$15/month
$20/month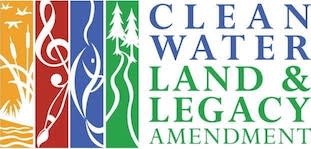 This activity is made possible in part by the Minnesota Legacy Amendment's Arts & Cultural Heritage Fund.
We can help you find classical music you'll love
Take a 2 minute quiz to share your taste

We'll recommend YourClassical programming just for you

Discover the power and joy of classical music