On Saturday, May 20, a storied concert venue on the Iron Range, Goodman Auditorium in Virginia, will host a final celebratory concert before it is decommissioned and razed. Opened in 1917, the ornate Goodman dates from a time when miners were able to keep a significant slice of iron ore revenues — and they built opulent auditoriums and schools as testament to their belief in education and culture. But time has been hard on the Goodman and it fell into disrepair. So it'll close after this weekend's premiere of a new concert-length choral and orchestral work, Mesabi: The Sleeping Giant.
The music is by Rene Clausen, a celebrated American composer and for many years the director of choral activities at Concordia College, Moorhead. ("Mesabi" translates from the Ojibwe as "sleeping giant.") The music, in four sections, unfolds over about 40 minutes.
The first section, "The Land Awakens," paints a picture of the Range as a pastoral landscape well before the miners arrived, the chorus singing "neutral" vowels that Clausen brushes across the music like a landscape painter.
The second, "The Settling Years," taps northern and eastern European folksong to evoke the people who left hardscrabble homes hoping for prosperity here, most never to return. It uses tunes from Norway, Romania, Hungary and Scotland, each about leaving home.
Clausen stretched himself as a composer in the third section, "The Mines," creating what he calls "some of the craziest music I've ever written." Best-known for composing elegant and soaringly lyrical music, he wanted to bring to life the sheer cacophony, "the drama of the day" for a miner.
"I saw old pictures of the size of Iron Range mining machines, with tires taller than a human," he says. "I listened to sound samples of what mining was like."
Clausen's music turns raucous, clashing and mechanical.
After that, how to wrap it all up? The concluding section, "Forging a New Way Forward," brings us to today – the mines largely silent, and Iron Rangers asking profound questions of their future. Clausen found his solution through the work of another artist.
"Bob Dylan was from Hibbing, so he's a son of the Range," Clausen says. "I heard a beautiful choral-and-piano version of his 'The Times They Are a-Changin',' arranged by New York composer Adam Podd. I got permission from Adam to score his piano accompaniment for full orchestra; so that's how it ends, with Dylan's perfect text asking, in effect, 'Where do we go from here? What's our future?' His words gave me chills."
Mesabi: The Sleeping Giant will feature members of vocal groups the Choralaires, Range of Voices, the Sectionals, Voices of Reason, the Virginia High School Choir and various alumni vocalists accompanied by the Mesabi Symphony Orchestra and Rock Ridge High School Orchestra members.
Love the music?
Donate by phone
1-800-562-8440
Show your support by making a gift to YourClassical.
Each day, we're here for you with thoughtful streams that set the tone for your day – not to mention the stories and programs that inspire you to new discovery and help you explore the music you love.
YourClassical is available for free, because we are listener-supported public media. Take a moment to make your gift today.
Your Donation
$5/month
$10/month
$15/month
$20/month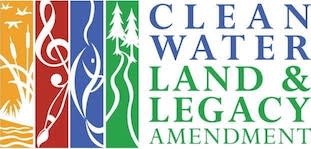 This activity is made possible in part by the Minnesota Legacy Amendment's Arts & Cultural Heritage Fund.
We can help you find classical music you'll love
Take a 2 minute quiz to share your taste

We'll recommend YourClassical programming just for you

Discover the power and joy of classical music