No live audience? No problem. In fact, the University of Minnesota's 40th Annual Martin Luther King Jr. Tribute Concert was better served, and certainly reached more people, when it streamed online in January 2021. Watch it now below.
This year's 41st Annual Martin Luther King Jr. Tribute Concert also will be streamed live. Watch it free at 4 p.m. Sunday.
In 2021, a case could be made that it was more important to fulfill that old bromide "the show must go on" in the aftermath of the George Floyd murder, the civil unrest that ensued and the death of civil-rights icon John Lewis. Curator/host G. Phillip Shoultz III even used a Lewis quote to come up with the show's theme: "A more excellent way."
"The way of peace, the way of love and nonviolence is the more excellent way," Lewis wrote before his death in July. "Now it is your turn to let freedom ring. … Let the spirit of peace and the power of everlasting love be your guide."
The musical selections reflect that tone, Shoultz said last year.
"Every year, we always feature 'Lift Every Voice and Sing.' This year, that mood reflects where we are as a country: defiant, resolute, with a sense of purpose."
Toward that end, Shoultz and cohort Christopher Rochester chose two particularly fitting pop-music songs: Lauryn Hill's "Everything Is Everything" and Donny Hathaway's "Someday We'll Always Be Free," both of which will be performed by Rochester and his Jazz Ensemble.
"Lauryn speaks to one generation and Donny to another generation," Shoultz said. "But it's the same message then, now and tomorrow. Lauryn sings 'after winter must come spring' … and we want to move forward with a message of peace, love and understanding."
Shoultz elicited another work from Minnesota jazz pianist/composer Laura Caviani.
"Laura wrote to me two days after the George Floyd murder and asked, 'What should I do?'" said Shoultz, whose many roles include being associate conductor and director of learning and engagement for the choral ensemble VocalEssence. "I said, 'Laura, you're a songwriter. Write one.'"
Shoultz will be singing Caviani's "Rise Up and Lay Down Your Arms," which includes the lyrics, "There comes a time when silence betrays us."
The program also includes the Black spiritual "Walk Together Children"; a VocalEssence reading of King's "I Have a Dream"; hip-hop artist Niles' rendition of "Reassure My Soul"; and a traditional South African prayer of peace, "Ukuthula," with the Minnesota Chorale joined by South Africa's Gauteng Choristers.
While the concert is entering its fourth decade — with a seriously impressive litany of performers, starting with founder Reginald Buckner — 2021 was the first show that had to be rehearsed in isolation and recorded in advance.
Fortuitously for Rochester, his day job, as instructor and jazz coordinator at the MacPhail Center for Music, had optimum logistics for his ensemble.
"We changed our hall to where we can perform together," he said, "with plexiglass, the highest-quality HVAC, a device we spray that cleans the air with magnetized particles and N95 double masks. We even have these silicon inserts that go inside the mask and create enough space where you can articulate."
Shoultz, sometimes with Niles and/or his choral backers, could rehearse for only 10 to 20 minutes at a time, then leave the room for 20 minutes so it could be prepared for a return.
On the other hand, performing without a live audience from which to garner energy has not been an issue, both performers said.
"In a jazz group, we invite people to respond," Rochester said, "especially when soloing, to try to feed off that audience. But when you've been social isolating for months and you get to perform for people, it is really great."
Added Shoultz: "There's some reprogramming, but I know people [virtually] are with me and confident that they're going to process it in the right way. This is a live experience so this is what I have to offer. I'm not trying to impress anyone in the moment, just trying to do what I do.
"When we get back to in-person activity, I won't know what to do with people in front of me," he said with a laugh.
Recruiting performers for the MLK show — "I would say 'I know you. I like your work. What do do you have to offer?' " — and curating the order of the songs has been a joy, he said.
And after the travails of 2020, those efforts were perhaps more important than ever.
"We lost George Floyd, John Lewis, Kobe [Bryant], Chadwick [Boseman]," Rochester said. "It wasn't a great year for Black culture. We lost a lot of heroes, but those heroes planted a lot of seeds on the way out. The only thing we can do now is create."
Love the music?
Donate by phone
1-800-562-8440
Show your support by making a gift to YourClassical.
Each day, we're here for you with thoughtful streams that set the tone for your day – not to mention the stories and programs that inspire you to new discovery and help you explore the music you love.
YourClassical is available for free, because we are listener-supported public media. Take a moment to make your gift today.
Your Donation
$5/month
$10/month
$15/month
$20/month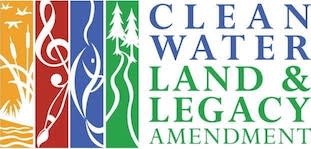 This activity is made possible in part by the Minnesota Legacy Amendment's Arts & Cultural Heritage Fund.
We can help you find classical music you'll love
Take a 2 minute quiz to share your taste

We'll recommend YourClassical programming just for you

Discover the power and joy of classical music