On stage at Aspen: The Jupiter String Quartet and Alisa Weilerstein
On stage with the Jupiter String Quartet
Ten years ago, the members of the Jupiter String Quartet were students at Aspen, playing Ultimate Frisbee and hiking in the woods between intense rehearsals.
This year, the Jupiter String Quartet came back to the Aspen Music Festival and School to coach young quartets and to find a little time for the outdoors in between concerts. Listen to their performance and conversation with Fred Child at Harris Hall in Aspen.
On stage with Alisa Weilerstein
Cellist Alisa Weilerstein doesn't remember her first trip to Aspen -- but not because it was forgettable. It's simply not possible to take memories from your infancy with you into adulthood.
In this conversation with PT host Fred Child, Weilerstein discusses the moments and obstacles that shaped her as a musician. She also performs a tango improvisation by Osvaldo Golijov, which had the entire audience imagining a walk down the cobbled streets of Buenos Aires.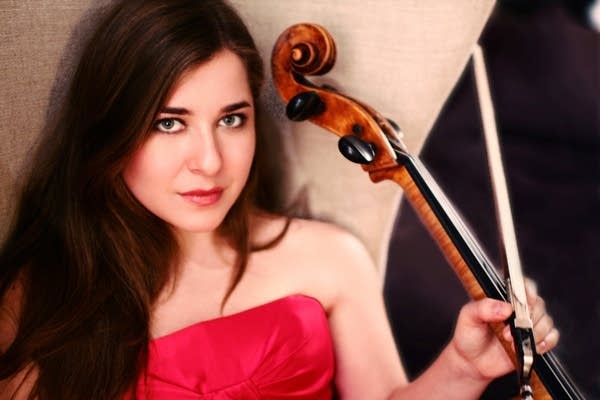 Before you go...
For all we have to offer – the Piano Puzzler, Young Artists in Residence, and the weekly performances themselves – everyone at Performance Today is thankful that you join us each day for this comprehensive musical experience. As a public media program though, we can only do this with your support. Make a financial contribution today to continue to power this program.