Aspen student profile: Kebra-Seyoun Charles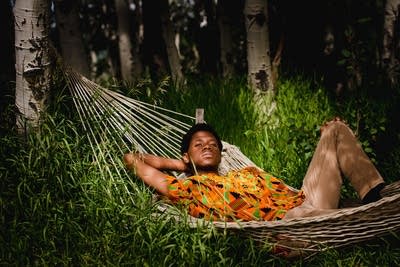 Kebra-Seyoun Charles is a 17-year-old Miami native who grew up with rhythm. Some of his earliest memories are of his mother taking him to her African dance and drum performances. And even though he's only four years into playing double bass, he credits those years as being essential to his understanding of music.
Charles has spent the past three summers at the Aspen Music Festival and School. When he's not in class or busking on the streets of downtown Aspen, he likes to take his mind off music by working in the community garden. And when the midday Aspen sun gets to be a bit too much, there's hammock strung low between two, shady trees.
A perk of being a student at the school is free entry into music festival events. Charles caught a recent concert featuring Wynton Marsalis leading the Lincoln Center Jazz Orchestra. A few months earlier, Marsalis judged a competition where Charles' jazz combo performed, and the trumpeter remembered Charles. Not only was Marsalis nice enough to chat with the Charles, but he gave the teen his cell number. Let's be clear, it's not every day the one of the most respected music authorities in the world hands out his number. The sounds and rhythms of Kebra-Seyoun Charles' bass should be with us for years to come.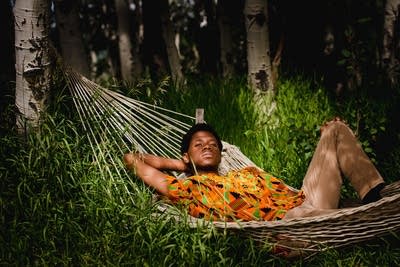 Before you go...
For all we have to offer – the Piano Puzzler, Young Artists in Residence, and the weekly performances themselves – everyone at Performance Today is thankful that you join us each day for this comprehensive musical experience. As a public media program though, we can only do this with your support. Make a financial contribution today to continue to power this program.