On The Road
The sights and sounds of Charleston: Part 3
---
Charleston's swashbuckling past
3:49
---
Every spring, Charleston, SC, is host to the Spoleto Festival USA, a diverse arts and culture festival featuring nationally and internationally renowned artists of every discipline.
And every year, we look forward to featuring highlights from the Spoleto Festival USA on Performance Today. This year, however, we decided to do something special.
Join us all this week for a virtual tour of charming Charleston, as we feature the sights and sounds of the Holy City alongside musical highlights from the Spoleto Festival USA.
Wednesday, June 3: Pirate Tour
Tour guide (and self-proclaimed Sandlapper) Eric Lavender spoke with us about Charleston's complicated relationship with pirates -- both buccaneers and privateers.
Plus, Lavender discussed what it's like to give tours in full pirate gear with his handsome companion -- a blue and yellow macaw by the name of Captain Bob.
Our thanks to Charleston Pirate Tours and guide Eric Lavender.
Want to experience more Charleston? Click on to read Part 1 and Part 2 of our exploration of the city.


Gallery
6 of 6
1 of 6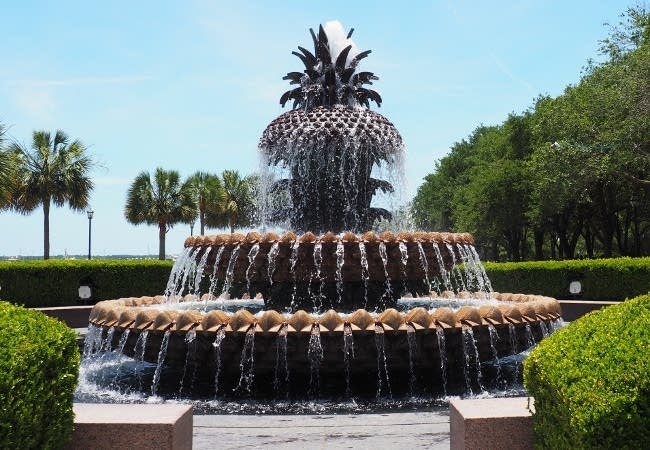 2 of 6