The sights and sounds of Charleston: Part 2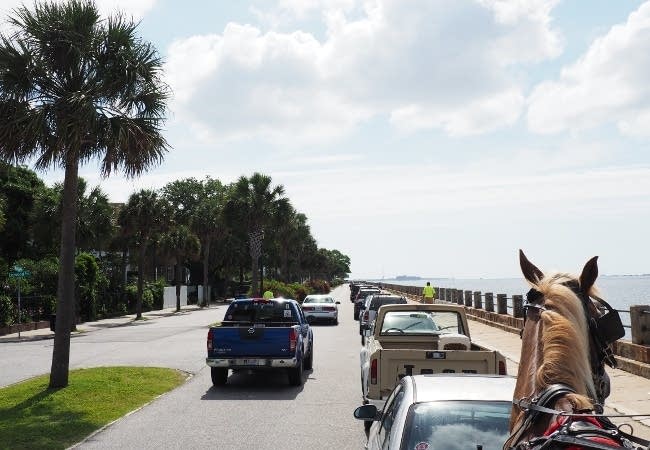 Every spring, Charleston, SC, is host to the Spoleto Festival USA, a diverse arts and culture festival featuring nationally and internationally renowned artists of every discipline.
And every year, we look forward to featuring highlights from the Spoleto Festival USA on Performance Today. This year, however, we decided to do something special.
Join us all this week for a virtual tour of charming Charleston, as we feature the sights and sounds of the Holy City alongside musical highlights from the Spoleto Festival USA.
Tuesday, June 2: Charleston by Carriage
Charleston is a historian's delight. Impressively tall church spires loom over streets lined with a colorful mix of historic homes and buildings, and everywhere lush greenery and flowers bloom in the warm, humid climate. And with a history dating back before the Revolutionary War, there are plenty of historically significant and just plain interesting things to see around town.
One of the best ways to absorb the flavor and history of the city is to take a carriage tour through old Charleston. And that's exactly what we did!
To learn more about historic Charleston and the impact of the Spoleto festival, we spoke with Janice Elkins, a tour guide with Old South Carriage Co.
Want to experience more Charleston? Part 1 of our exploration of the city can be found here.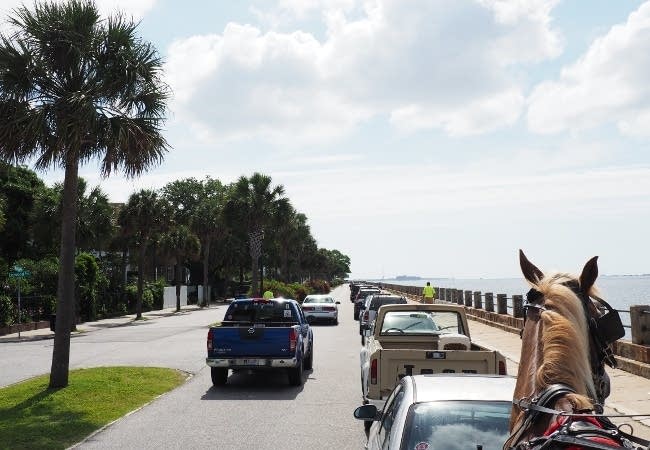 Before you go...
For all we have to offer – the Piano Puzzler, Young Artists in Residence, and the weekly performances themselves – everyone at Performance Today is thankful that you join us each day for this comprehensive musical experience. As a public media program though, we can only do this with your support. Make a financial contribution today to continue to power this program.