New Classical Tracks
Will Liverman makes singing a reality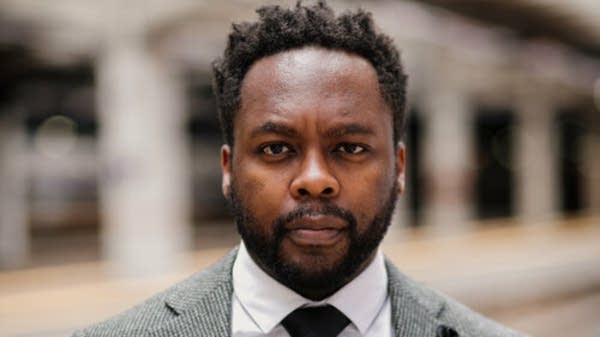 ---
New Classical Tracks: Will Liverman (extended)
38:50
---
New Classical Tracks: Will Liverman
---
Will Liverman/Paul Sanchez — Dreams of a New Day: Songs by Black Composers (Cedille)
Baritone Will Liverman was 13 when he first realized that singing opera might be for him. And he was right.
In addition to performing at prestigious opera houses such as the Metropolitan Opera, he's won the 2020 Marian Anderson Vocal Award, the 2019 Richard Tucker Career Grant and a Sphinx Medal of Excellence. He says it's been a humbling experience to be recognized for his work, and it's inspired him to continue to invest in new projects, like his new recording, Dreams of a New Day: Songs of Black Composers.
"Mainly, I wanted to highlight composers for their contributions in art song, because I often feel there's so much that I didn't know about the repertoire of Black composers," he said. "How this album came to be is, I found this poem about Birmingham and I was doing research on the civil rights movement after talking with my dad, who grew up in segregated Jim Crow Virginia.
"I stumbled upon "The Ballad of Birmingham," about the Birmingham bombing. I gave it to Shawn Okpebholo, who's a Chicago-based composer. I wanted him to set this, and I commissioned him to write this piece. Then he had the idea to do a parallel to the Charleston shooting. So he commissioned Marcus Amaker to write a poem specifically for this song cycle, and that became the focal point of the album.
"The track "The Rain" talks about the Charleston shooting, as well as having a double meaning. One, it floods a lot in Charleston, and two, it's a continuing narrative of how Black people are just always trying to stay afloat and always having to come back to these issues of racism and justice."
How did you learn to showcase the flexibility and range in your singing that you displayed on this album?
"I have to give props to my gospel chops. Honestly, that sort of style, that sort of floating comes from my singing and upbringing in church. My mom was actually a gospel singer and still is. I think that the way Shawn had written that particular passage had a lot of gospel flair. It allowed me to utilize that part of my voice."
We hear examples of you using that upper range in several other pieces like Henry Burley's Five Songs of Lawrence Hope. Can you talk about that?
"First of all, it's one of my favorite song cycles. Again, I didn't know anything about it. I only knew Burley for his spirituals. I was completely blown away by going through these songs for the first time. There is so much passion, and operatic moments where it gets really big and then soft. It allowed me to be flexible with my voice. When singing art songs, in general, you're able to find different colors and take risks with the music because it's just you and the piano."
The music of Margaret Bonds is being rediscovered, and you've selected her Three Dream Portraits for the album. Can you tell us about their meaning to you?
"You know, in all three pieces I find things that I can relate to, even though they were written during the civil rights movement. There are parallels that exist today, which is why I'm able to connect to them. I understand what it's like to perform, and then you step off that stage and you're just a Black man that's being profiled. They don't see me as an opera singer or a performer. That's my take on 'The Minstrel Man.'
"I hope listeners will come away with more interest in Black composers. I hope it sparks conversations about what we can do to continue to make real, long-lasting change. I hope we get to a place where I can stop dreaming, and it's actually a reality."
To hear the rest of my conversation, click on the extended interview above, or download the extended podcast on iTunes or wherever you get your podcasts.
Resources
Will Liverman/Paul Sanchez — Dreams of a New Day: Songs by Black Composers (Amazon)
Will Liverman (official site)
Cedille (official site)