New Classical Tracks
New Classical Tracks: Howard Shore pivots from film to concert music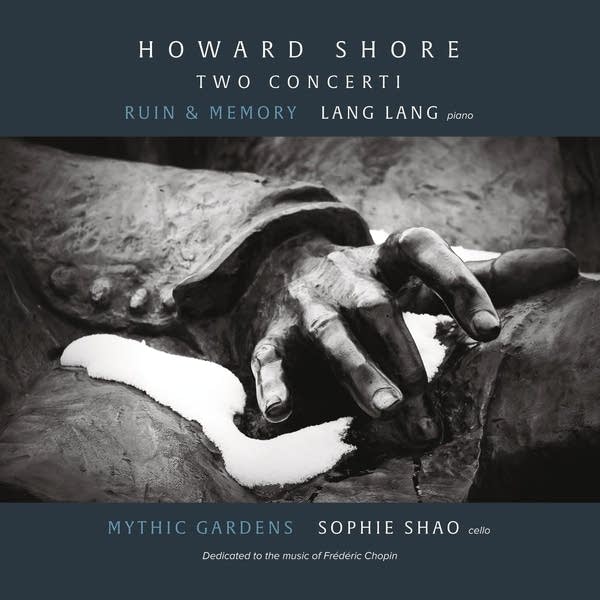 ---
New Classical Tracks: Howard Shore - Two Concerti
4:59
---
Howard Shore - Two Concerti: Ruin and Memory/Mythic Gardens (Sony Classical)

"I compare it to different brushes," explains composer Howard Shore. "The film music is a wider brush. The concert music is a smaller brush, is more detail that I can do in terms of the counterpoint, the harmony, the orchestration. And of course, there's a breadth, the breaths are different, the phrasing is different, the ideas can be developed in a different way from concert to film. I enjoy both and they're both equally challenging to me to write."
Howard Shore has recorded and composed music for about 80 films, including J.R.R. Tolkein's massive trilogy, The Lord of the Rings. These days, Howard told me he's writing more concert music. And he's just released a new recording featuring two of his concertos, "Mythic Gardens," a concerto for violincello and orchestra featuring Sophie Shao; and a piano concert titled "Ruin and Memory," featuring Lang Lang as the soloist.
Use the audio player above to hear more about this new recording. You can also find an extended podcast of Julie's full conversation with Howard Shore on iTunes or wherever you find your podcasts.
Resources
Howard Shore - official site
Sophie Shao - official site
Lang Lang - official site
Howard Shore, Two Concerti (Amazon)
Gallery
1 of 2
2 of 2