New Classical Tracks
New Classical Tracks Uncut: John Lunn, 'Downton Abbey' composer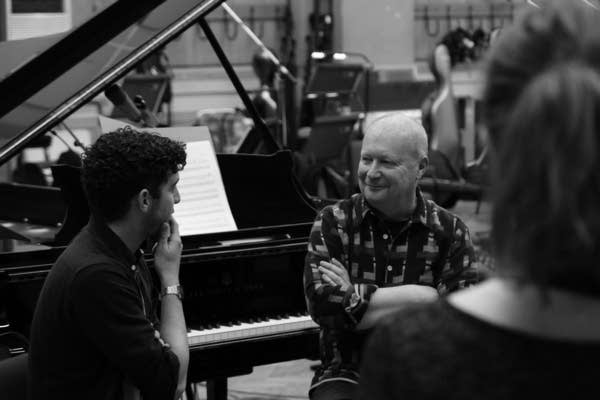 ---
New Classical Tracks Uncut: John Lunn
34:32
---
This year, Julie Amacher counts down her six favorite New Classical Tracks interviews of 2016 and shares them in their entirety on "New Classical Tracks Uncut."
For Jan. 6, Julie shares her full conversation with Julie shares her full conversation with John Lunn, composer of the music for the widely popular television series, Downton Abbey, which has been gathered on the two-disc album, Downton Abbey: The Ultimate Collection.
The show's many dramatic scenes needed music to match, and John says he relies on his own instincts when creating that kind of music. "If I'm working on a cue they're expecting people to cry at, I think if I hadn't cried myself in at least one point in trying to establish what the music is, then I haven't succeeded," John explains. "If I've been moved, I think there's a good chance that the audience will be moved. That's what I'm hoping for."
And even though Downton Abbey has concluded, John believes the program will always be part of his life. "Normally, I don't get to know many of the cast because my job is usually almost entirely in post-production," he says. "But in Downton, especially in the early series, I did get involved with music that had to be filmed on set. I played piano for lady Mary, I organized string quartets, I did some of the jazz, I played piano for Shirley MacLaine, taught her a song. And consequently, I've got to know the cast really well and it has been a very happy project to work on. Some of the people I've met, particularly in post-production, they are people I've made friends with, I'll be friends with for the rest of my life, probably. And I think quite a lot of us have felt like that. It has felt like a tight-knit family, and we've knuckled down and tried to do things to the best of our ability."
Hear the full conversation using the audio player above, or by subscribing to the New Classical Tracks podcast for this and every episode.
Resources
John Lunn - official site
Downton Abbey - official PBS Masterpiece site
Gallery
1 of 1