Editor's note: Former classical director Brian Newhouse explains how the renowned Minnesota-based vocal ensemble Cantus ended up rehearsing in the living room of his St. Paul home.
We'd seen the new place in summer and instantly fell in love with it. Without having to say anything, we had the same vision: The living room must be large enough for people to gather and enjoy live music. And could we squeeze in a piano?
We moved in while Minnesota's leaves were falling and COVID-19 cases were climbing. Throughout the fall and bitter winter, our house, with all its hopes for music and conversation and community, became a quiet fortress.
I've recently joined the board of Cantus, the incredible eight-voice professional male vocal ensemble from the Twin Cities. And because there are board members and a couple of new singers in the group this season I didn't know — everyone attesting they'd rolled up their sleeves for vaccinations — my wife and I opened our doors recently. Rehearsal for five hours and then an evening board meeting were on the agenda, all in our living room.
As the music started, I was in the kitchen making lunch and trying my best not to hyperventilate. ("OMG, Cantus is in my house!"). At that first eight-part chord that only they can tune with such exquisite warmth and clarity, the silence and isolation of the past year and a half got swept out the doors and out of our lives. 
Live choral music lands in my soul like nothing else. Best house-warming gift ever.
Love the music?
Donate by phone
1-800-562-8440
Show your support by making a gift to YourClassical.
Each day, we're here for you with thoughtful streams that set the tone for your day – not to mention the stories and programs that inspire you to new discovery and help you explore the music you love.
YourClassical is available for free, because we are listener-supported public media. Take a moment to make your gift today.
Your Donation
$5/month
$10/month
$15/month
$20/month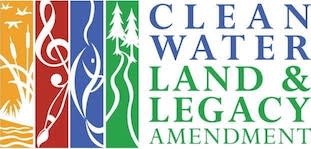 This activity is made possible in part by the Minnesota Legacy Amendment's Arts & Cultural Heritage Fund.
We can help you find classical music you'll love
Take a 2 minute quiz to share your taste

We'll recommend YourClassical programming just for you

Discover the power and joy of classical music