YourClassical Adventures
The Mighty Trombone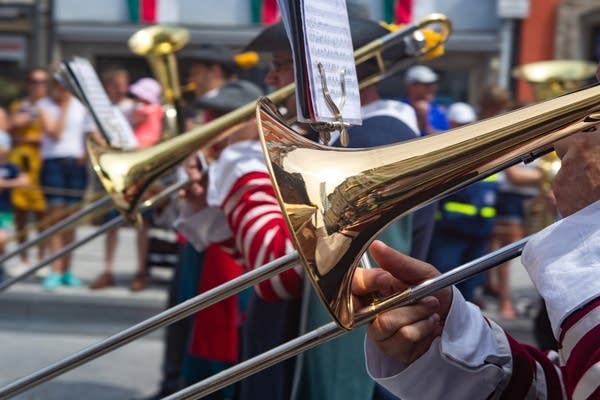 Episode 36 - The Mighty Trombone
---
---
Listen to the exciting sounds of the musical form called a scherzo.
Episode 36 playlist
Nikolai Rimsky-Korsakov: Concerto for Trombone—The slide on the trombone moves very quickly back and forth to make shorter and faster notes.
Maurice Ravel: Bolero — In this piece the trombone slides to create the sound of a glissando.
Richard Wagner: Ride of the Valkyries — The trombones create a dark, stormy night at sea.
You can now search and listen to YourClassical Adventures where podcasts are found.
Explore more from YourClassical Adventures!
What are you curious about?
You must be 13 or older to submit any information to American Public Media/Minnesota Public Radio. The personally identifying information you provide will not be sold, shared, or used for purposes other than to communicate with you about things like our programs, products and services. See Terms of Use and Privacy.