00:00
0
New Classical Tracks: Choral Scholars of University College Dublin
Perpetual Twilight: The Choral Scholars of University College Dublin/Desmond Earley (Signum Classics)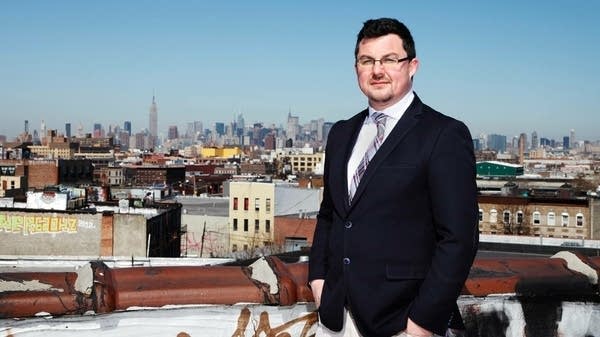 The Choral Scholars of University College Dublin is an internationally recognized chamber choir of gifted student-singers formed in 1999. This year, they're going all out for their 20th anniversary, which includes their first appearance at Carnegie Hall. That performance will highlight music from their brand-new recording, Perpetual Twilight. This is their second release, and it features premieres of seven new pieces, as well as new arrangements of Irish and Scottish favorites. Many of those arrangements were created by their artistic director Desmond Earley.
Let's talk about the title of this recording and what it really means. It is a reflection of the Irish landscape — would you explain that a little more, please?
"Yes. Just a song and storytelling is very important to the Irish cultural psyche. The light that we experience this far north is really special, especially in winter time when the light has a sort of a slanting character. And it sort of dances across the land, and we experience that half-light, that magical half-light that William Butler Yeats talked about. But also, things of the night and experiences of darkness — both physical experience of darkness, but also metaphorical.
"The title itself comes from actually a text by Galileo Galilei, and I have to thank Robert McBride for this idea, because he came up with it — should we have, he said, a piece that will be played during the progress of the total solar eclipse in August 2017. And I was lucky enough to be chosen and invited to compose something, so I went off on a hunt to find a text.
"So, I went back to Italian sources of Galileo Galilei and found a beautiful Italian text, 'Vedere, il corpo della Luna — See, behold the body of the moon — Siamo unite da legami invisibili — We are united by invisible bonds.' And that was the sort of starting point of that piece of music, talking about that perpetual twilight, 'Perpetuo crepuscolo.'"
When I saw the title, before listening, I thought this is going to be a quiet record. And it wasn't at all. Things must get pretty rowdy there at twilight?
"We like to have fun, as everybody knows, particularly around St. Patrick's Day. But the reason why I chose the disc in the order that the music appears is because there's more of a layer of moving from work, play, and love's delight into life's more thoughtful and almost sad moments in the center of the disc, and then back out again the resurrection and hope at the end of the disc.
"And so there is 'My Love is like a Red, Red Rose' at the beginning, and then 'Bright Cap and Streamers' at the end. And then of course pieces like 'Elegy' and 'Danny Boy' in the middle of the disc."
To hear the rest of my conversation, click on the extended interview above, or download the extended podcast on iTunes or wherever you get your podcasts.
Resources
Perpetual Twilight (Amazon)
Love the music?
Donate by phone
1-800-562-8440
Show your support by making a gift to YourClassical.
Each day, we're here for you with thoughtful streams that set the tone for your day – not to mention the stories and programs that inspire you to new discovery and help you explore the music you love.
YourClassical is available for free, because we are listener-supported public media. Take a moment to make your gift today.
Your Donation
$5/month
$10/month
$15/month
$20/month
We can help you find classical music you'll love
Take a 2 minute quiz to share your taste

We'll recommend YourClassical programming just for you

Discover the power and joy of classical music