YourClassical MPR recently hosted the Voces8 Scholars in our flagship recording studio — and what an endeavor it turned out to be. Among the highlights of the three-day session by the U.S.-based training ensemble for the U.K.'s esteemed Voces8 was a recording of Paul Smith's 'Nunc Dimittis' performed with the Minneapolis-based Augsburg/Mirandola Chamber Collective.
Nunc Dimittis is a contemplative setting of the traditional sacred text taken from the second chapter of the Gospel of Luke and was originally recorded by Voces8. British composer Smith explains how the work came about.
"Growing up singing in the choir of Westminster Abbey, I used to sing the beautiful service of evensong every day," he says. "Each service would include a setting of the Magnificat and Nunc Dimittis, so the words and music formed a part of my daily life from a very young age. I've always loved the Nunc Dimittis, in particular. The text has such a soft, gentle sense of peace and hope.
"Having lived with so many settings by composers across history, I feel like my version is simply a part of a musical journey reaching back hundreds of years, and it was all the versions that I've grown up with that inspired my approach to the work. If I had to single out a few composers in particular, I'd probably reference Herbert Howells and Gustav Holst and, from further afield, Arvo Pärt."
Smith directed the recording sessions at MPR's headquarters in St. Paul. Augmenting the Voces8 Scholars' small ensemble with the choral forces of the Augsburg/Mirandola Chamber Collective — made up of members of the Augsburg Choir, which hails from Augsburg University, and the Mirandola Ensemble — turned out to be a special treat for the composer.
"Working with Kristina Boerger and her students at Augsburg was a real joy," Smith says. "The program for these students is wonderfully relevant for singers contemplating a career in the choral world. As part of that, they sing regularly alongside the professional singers from the Mirandola Ensemble, based in the Twin Cities and run by Nick Chalmers. Adding these forces to the current lineup of the Voces8 Scholars was a treat, and we are looking forward to building long-lasting collaborations with both Augsburg and Mirandola in the years ahead."
Watch the results of their wonderful collaboration now!
'Nunc Dimittis'
Look for more from the Voces8 Scholars' recording session soon.
Meet the singers
The Voces8 U.S. Scholars perform and record under the direction of Voces8 co-founder Smith and managing director Erik Jacobson. Kirby Richards is the Voces8 Foundation's development director.
The 2022-23 singers include:
Carley DeFranco
Caroline LeGrand
Motomi Tanaka
Ingrid Johnson
Sandy Sharis
Veronica Roan
Aaron Cates
Michael Martin
Maximillian Macias
Christopher Short
Peter Schoellkopff
The Augsburg/Mirandola Chamber Collective includes Augsburg Choir students Sammie Balint, Thomas Farrell, Emma Kirkpatrick, Emily Larson, Olivia Lee, Ashley Litzinger, Bethany Mears, John Retterath, Samuel Ryden, Jaime Vincent Rosa-Chavez, Bernadette Spray, Dylan Taylor-Brunell, Jacky Thao, Destiny Uttecht and Tess Zastrow; as well as artists-in-residence from the Mirandola Ensemble, Alyssa Anderson, Nicholas Chalmers, Andrew Kane and Jenny Ubl.
Love the music?
Donate by phone
1-800-562-8440
Show your support by making a gift to YourClassical.
Each day, we're here for you with thoughtful streams that set the tone for your day – not to mention the stories and programs that inspire you to new discovery and help you explore the music you love.
YourClassical is available for free, because we are listener-supported public media. Take a moment to make your gift today.
Your Donation
$5/month
$10/month
$15/month
$20/month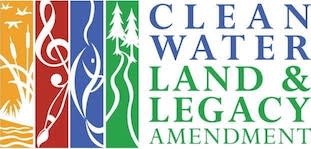 This activity is made possible in part by the Minnesota Legacy Amendment's Arts & Cultural Heritage Fund.
We can help you find classical music you'll love
Take a 2 minute quiz to share your taste

We'll recommend YourClassical programming just for you

Discover the power and joy of classical music