Last December, Border CrosSing and artistic director Ahmed Anzaldúa joined the Minnesota Orchestra in El Mesías, a bilingual Spanish-English cross-cultural combination of George Frideric Handel's Messiah and Navidad Nuestra, a Christmas cantata by Argentinian composer Ariel Ramírez. Together with the vocal soloists and choir, the unique combination of Andean instruments and the Baroque orchestra blured the lines between Western classical and South American folk traditions. Listen to the concert now!
Program
Minnesota Orchestra
Ahmed Anzaldúa, conductor
Border CrosSing, chorus and Andean ensemble
ARIEL RAMÍREZ Navidad Nuestro
GEORGE FRIDERIC HANDEL Messiah [Part I and Hallelujah chorus]
For program notes, visit the Minnesota Orchestra's official website.
Love the music?
Donate by phone
1-800-562-8440
Show your support by making a gift to YourClassical.
Each day, we're here for you with thoughtful streams that set the tone for your day – not to mention the stories and programs that inspire you to new discovery and help you explore the music you love.
YourClassical is available for free, because we are listener-supported public media. Take a moment to make your gift today.
Your Donation
$5/month
$10/month
$15/month
$20/month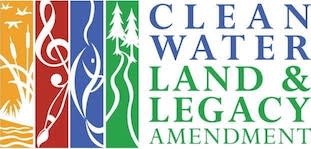 This activity is made possible in part by the Minnesota Legacy Amendment's Arts & Cultural Heritage Fund.
We can help you find classical music you'll love
Take a 2 minute quiz to share your taste

We'll recommend YourClassical programming just for you

Discover the power and joy of classical music