A little bit sweet and a little bit quirky, Camille Saint-Saëns' Piano Concerto No. 5 was placed in excellent hands as French conductor Fabien Gabel returned to lead the Minnesota Orchestra at Orchestra Hall alongside French pianist Bertrand Chamayou. The captivating concert also featured the music of Anatol Lyadov, Erich Wolfgang Korngold and Peter Ilyich Tchaikovsky. Listen to the concert now!
Program
Minnesota Orchestra
Fabien Gabel, conductor
Bertrand Chamayou, piano *
ANATOL LYADOV The Enchanted Lake
CAMILLE SAINT-SAËNS Piano Concerto No. 5 (Egyptian) *
ERICH WOLFGANG KORNGOLD The Sea Hawk Suite
PETER ILYICH TCHAIKOVSKY The Tempest, Fantasy-Overture
'Thomas Søndergård: Taken by the Sound'
Earlier this year, Melissa Ousley joined Søndergård in his native Denmark to explore some of the most important places in his life. Join them as they walk through his memories, musical and otherwise, in this new documentary short.
Previous Concerts
Listen: Members of the Minnesota Orchestra present 'Orchestra Spotlight'
The musicians of the Minnesota Orchestra are extraordinarily talented artists who have dedicated their lives to the craft of music-making, with the hundreds of hours they spend performing at Orchestra Hall each season representing only the tip of the iceberg of their work. On Friday, Nov. 10, audiences witnessed a unique conductorless program led by Erin Keefe from her concertmaster chair in the Minnesota Orchestra's 'Orchestra Spotlight.' The concert featured collaborative and passionate music-making, as the many sections and individuals of the orchestra were showcased. Listen to the concert now!
00:00
0
Minnesota Orchestra - November 10, 2023
Minnesota Orchestra - November 10, 2023
Program
Minnesota Orchestra
RICHARD STRAUSS Feierlicher Einzug
ANTHONY BARFIELD Invictus
BÉLA BARTÓK Divertimento for String Orchestra
MAURICE RAVEL Pavane for a Dead Princess
GABRIEL FAURÉ Sicilienne from Pelléas and Mélisande
GABRIEL FAURÉ Pavane
GEORGES BIZET/RODION SHCHEDRIN Carmen Suite for Percussion and Strings
Upcoming concerts
8 p.m. Friday, Dec. 8 - Handel's Messiah
It is the season for holiday traditions, especially those as magnificent and memorable as Handel's Messiah. British conductor Christopher Warren-Green has achieved more than 50 years of world-class conducting engagements around the world. He and the orchestra come together, joined by heavenly voices, for this glorious December gathering.
Program
Minnesota Orchestra
Christopher Warren-Green, conductor
Minnesota Chorale
Georgia Jarman, soprano
Reginald Mobley, countertenor
Toby Spence, tenor
Jordan Bisch, bass
GEORGE FRIDERIC HANDEL Messiah
---
2 p.m. Monday, Jan. 1, 2024 - A New Year's Celebration
Step, dance, soar into 2024 with Thomas Søndergård and the Minnesota Orchestra along with the brilliant pianist Sir Stephen Hough as the featured guest. Experience the intimacy of a snowy evening through Sergei Prokofiev's Winter Bonfire, the fireworks of Sergei Rachmaninoff's famous Rhapsody on a Theme of Paganini and the joy of Peter Ilyich Tchaikovsky's Nutcracker. Be part of this sparkling event to welcome the New Year.
Program
Minnesota Orchestra
Thomas Søndergård, conductor
Angelica Cantanti Youth Choirs
Stephen Hough, piano *
SERGEI PROKOFIEV Selections from Winter Bonfire
SERGEI RACHMANINOFF Rhapsody on a Theme of Paganini *
PETER ILYICH TCHAIKOVSKY Suite from The Nutcracker
---
8 p.m. Friday, Jan. 12, 2024 - Anthony Ross Plays Dvořák's Cello Concerto
Not long before he wrote his famous Cello Concerto, Antonín Dvořák spent time exploring places Minnesotans might recognize — staying for a summer in the tiny town of Spillville in northern Iowa and visiting Minnehaha Falls in Minneapolis — as he sought out new sparks of inspiration. Hear principal cello Anthony Ross perform one of Dvořák's most passionate works from this creative period, alongside a remarkable Symphony No. 3 by the composer's own friend and mentor, Johannes Brahms.
Program
Minnesota Orchestra
Jun Märkl, conductor
Anthony Ross, cello *
ANTONÍN DVOŘÁK Cello Concerto *
JOHANNES BRAHMS Symphony No. 3
---
8 p.m. Friday, Feb. 9, 2024 - Prokofiev's Romeo and Juliet
Smetana and Prokofiev, two thrilling debuts and a Minnesota Orchestra first all at once! Conductor Ruth Reinhardt and saxophonist Steven Banks, a 2022 Avery Fisher Career Grant recipient, make their debuts with the Minnesota Orchestra to showcase Billy Childs' recently premiered Diaspora, a concerto for saxophone and orchestra. The work, co-commissioned by the orchestra, highlights Black experiences in America, with inspiration from poets including Langston Hughes and Maya Angelou. Then romance, drama and intrigue capture the evening with a suite from Prokofiev's gripping ballet score.
Program
Minnesota Orchestra
Ruth Reinhardt, conductor
Steven Banks, saxophone *
BEDŘICH SMETANA Šárka, from Má vlast (My Homeland)
BILLY CHILDS Diaspora (Concerto for Saxophone and Orchestra)
SERGEI PROKOFIEV Romeo and Juliet Suite
---
8 p.m. Saturday, Feb. 17, 2024 - Lunar New Year Celebration
The Minnesota Orchestra marks Lunar New Year, the Year of the Dragon, a two-week-long festival that encourages family and friends to gather together with a performance featuring music that honors family traditions and themes of unity and health.
Program
Minnesota Orchestra
Junping Qian, conductor
Fei Xie, artistic consultant
Program TBD
---
8 p.m. Friday, March 8, 2024 - Tchaikovsky Symphony No. 5
Peter Ilyich Tchaikovsky had myriad emotions as he embarked on his fantastic Symphony No. 5, as did Arnold Schoenberg as he worked on Erwartung, writing that "It is impossible for a person to have only one sensation at a time... one has thousands simultaneously." Join the Minnesota Orchestra and South Korean conductor Eun Sun Kim for an intimate journey of twists and turns, through anticipation, serendipity and, ultimately, fate — in a program that opens with a work by Minnesota Orchestra Composer Institute alumnus Texu Kim.
Program
Minnesota Orchestra
Eun Sun Kim, conductor
Heidi Melton, soprano *
TEXU KIM Dub-Sanjo
ARNOLD SCHOENBERG Erwartung *
PETER ILYICH TCHAIKOVSKY Symphony No. 5
---
8 p.m. Friday, March 22, 2024 - Dvořák Symphony No. 8
You will be dancing in your seat from the first note to the last as you listen to Domingo Hindoyan conduct the Minnesota Orchestra with guest trumpet soloist Pacho Flores. In Arturo Márquez's new trumpet concerto, Flores delivers the many colors and flavors of Latin American dance bands while he performs on four different types of trumpets. These concerts conclude with Dvořák's radiant Symphony No. 8, interwoven with a multitude of folksongs and delightful dance melodies.
Program
Minnesota Orchestra
Domingo Hindoyan, conductor
Pacho Flores, trumpet *
ROBERTO SIERRA Fandangos
PABLO DE SARASATE Gypsy Airs
ARTURO MÁRQUEZ Concierto de Otoño for Trumpet and Orchestra *
ANTONÍN DVOŘÁK Symphony No. 8
---
8 p.m. Friday, March 29, 2024 - Yuja Wang Plays Bartók
Pianist Yuja Wang has graced stages all over the world, earning rave reviews that describe her performances as daredevil, dazzling and captivating. Now, she makes her Minnesota Orchestra debut in an exhilarating piano concerto by Bela Bartók alongside returning guest conductor Hannu Lintu. The orchestra also performs Rachmaninoff's Symphony No. 2 in this concert that travels through starry nights, showcases extreme technical prowess, and fills the soul with feelings of deep romance and passion.
Program
Minnesota Orchestra
Hannu Lintu, conductor
Yuja Wang, piano*
KAIJA SAARIAHO Ciel d'hiver
BÉLA BARTÓK Piano Concerto No. 2 *
SERGEI RACHMANINOFF Symphony No. 2
---
8 p.m. Friday, April 12, 2024 - Søndergård, Keefe and Brahms
Robert Schumann composed his Spring Symphony during the wintertime, dreaming of warmer days to come and the signs of life that would soon abound in nature. This sounds like the kind of activity many of us in Minnesota would understand! Thomas Søndergård conducts this bright, joyful symphony and collaborates with concertmaster Erin Keefe for a performance of Max Bruch's elegant Violin Concerto No. 1. The Minnesota Chorale will lend their voices to two works on this program, performing Johannes Brahms' Schicksalslied and delivering the U.S. premiere of Eleanor Alberga's Rise Up, O Sun!
Program
Minnesota Orchestra
Thomas Søndergård, conductor
Erin Keefe, violin *
Minnesota Chorale **
ELEANOR ALBERG Rise Up, O Sun! **
MAX BRUCH Violin Concerto No. 1 *
JOHANNES BRAHMS Schicksalslied **
ROBERT SCHUMANN Symphony No. 1 (Spring)
---
8 p.m. Friday, April 19, 2024 - Beethoven and Tchaikovsky
Estonian conductor Kristiina Poska makes a long-awaited debut with the Minnesota Orchestra. Joining her for this program is American cellist Sterling Elliott, a fast-rising star who has been winning concerto competitions since he was just 7 years old. Together, Poska, Elliott and the Minnesota Orchestra share bright, sunny music — including crowd favorites by Aaron Copland, Peter Ilyich Tchaikovsky and Ludwig van Beethoven — in a program that invites the energy of spring into Orchestra Hall with open arms!
Program
Minnesota Orchestra
Kristiina Poska, conductor
Sterling Elliott, cello *
AARON COPLAND Appalachian Spring
PETER ILYICH TCHAIKOVSKY Variations on a Rococo Theme *
LUDWIG VAN BEETHOVEN Symphony No. 8
---
8 p.m. Friday, May 3, 2024 - Søndergård, Gerstein and Rachmaninoff
Metal, wood, water, fire and earth comprise the five universal materials that serve as the inspiration for Qigang Chen's The Five Elements. And in Also sprach Zarathustra, Richard Strauss immerses us into an exploration of nature, evolution and humanity, setting up a powerful concert full of discovery (plus, of course, that iconic theme used in 2001: A Space Odyssey!). At the program's center, pianist Kirill Gerstein returns to the keys for another spectacular Rachmaninoff piano concerto experience.
Program
Minnesota Orchestra
Thomas Søndergård, conductor
Kirill Gerstein, piano *
QIGANG CHEN The Five Elements
SERGEI RACHMANINOFF Piano Concerto No. 1 *
RICHARD STRAUSS Also sprach Zarathustra
---
8 p.m. Friday, May 10, 2024 - Tchaikovsky, Korngold and Chin
During Peter Ilyich Tchaikovsky's lifetime, many restrictions were in place that banned Ukrainian language and terminology within parts of the Russian empire. Tchaikovsky still chose to compose a symphony built from traditional songs of his neighboring country, a place dear to his heart. We welcome Elim Chan for her Orchestra Hall debut as the Minnesota Orchestra shares this imaginative symphony alongside Unsuk Chin's swirling subito con forza and the return of soloist Benjamin Beilman in Erich Wolfgang Korngold's cinematic Violin Concerto.
Program
Minnesota Orchestra
Elim Chan, conductor
Benjamin Beilman, violin *
UNSUK CHIN subito con forza
ERICH WOLFGANG KORNGOLD Violin Concerto
PETER ILYICH TCHAIKOVSKY Symphony No. 2
---
8 p.m. Friday, May 31, 2024 - Tetzlaff Plays Brahms Violin Concerto 
A trio of German musical stars arrives at Orchestra Hall when violinist Christian Tetzlaff returns to play the music of Johannes Brahms under the baton of conductor David Afkham. Brahms' fiendishly difficult Violin Concerto sways between moments of peaceful serenity and dark, stormy scenes, standing boldly as the opening to this kaleidoscopic concert, which also features colorful works by Dutilleux and Bartók.
Program
Minnesota Orchestra
David Afkham, conductor
Christian Tetzlaff, violin *
JOHANNES BRAHMS Violin Concerto *
HENRI DUTILLEUX Cinq Métaboles
BÉLA BARTÓK Suite from The Miraculous Mandarin
---
8 p.m. Friday, June 7, 2024 - Bronfman Plays Beethoven Piano Concerto No. 4
"He can roar, but he also can whisper," said the Chicago Sun-Times about Yefim Bronfman's performance of Ludwig van Beethoven's Piano Concerto No. 4. On either side of Bronfman's astonishing performance, David Robertson leads symphonic works by Adolphus Hailstork and John Adams, two contemporary American composers who are currently shaping the orchestral world as we watch (and listen!).
Program
Minnesota Orchestra
David Robertson, conductor
Yefim Bronfman, piano *
ADOLPHUS HAILSTORK Symphony No. 1
LUDWIG VAN BEETHOVEN Piano Concerto No. 4 *
JOHN ADAMS Doctor Atomic Symphony
---
8 p.m. Friday, June 14, 2024 - Juneteenth Celebration
In celebration and remembrance in honor of Juneteenth, the annual commemoration of the emancipation of enslaved African Americans, the Minnesota Orchestra, alongside guests and members of the Twin Cities community, will perform a program featuring music by African American composers.
Program
Minnesota Orchestra
Program TBD
---
8 p.m. Friday, June 21, 2024 - Season Finale - Celebrating Pride with Thomas Søndergård
As the 2023–24 season comes to a close, we'll have plenty of reasons to celebrate: an extraordinary first season with Thomas Søndergård as our music director and the month-long Pride festivities in Minneapolis and around the country. In a program close to Thomas' heart, we invite you to join us for music by composers from the LGBTQ+ community featuring the Minnesota Orchestra return of soloist Francesco Piemontesi and culminating with the fireworks of Tchaikovsky's Symphony No. 4.
Program
Minnesota Orchestra
Thomas Søndergård, conductor
Francesco Piemontesi, piano *
ETHEL SMYTH On the Cliffs of Cornwall
BENJAMIN BRITTEN Young Apollo
KAROL SZYMANOWSKI Symphonie Concertante for Piano and Orchestra
PETER ILYICH TCHAIKOVSKY Symphony No. 4
---
'Celebrating a Century on the Airwaves'
On most Friday nights, no matter where you are in the state — or in the world, for that matter — you can look forward to tuning into YourClassical Minnesota Public Radio to hear a live concert. From a radio debut in 1923 under Bruno Walter to television transmissions in the 1950s and the ensemble's unprecedented international broadcast from Havana in 2015, the orchestra has always been on the forefront of finding new ways to connect audiences with music.
Reflecting on 100 years of radio broadcast history, MPR host Melissa Ousley sat down with historian John Michel, technical director Michael Osborne and former broadcast host and current orchestra staffer Brian Newhouse for a spirited retelling of this vital history.
Love the music?
Donate by phone
1-800-562-8440
Show your support by making a gift to YourClassical.
Each day, we're here for you with thoughtful streams that set the tone for your day – not to mention the stories and programs that inspire you to new discovery and help you explore the music you love.
YourClassical is available for free, because we are listener-supported public media. Take a moment to make your gift today.
Your Donation
$5/month
$10/month
$15/month
$20/month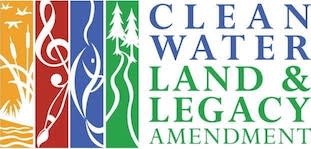 This activity is made possible in part by the Minnesota Legacy Amendment's Arts & Cultural Heritage Fund.
We can help you find classical music you'll love
Take a 2 minute quiz to share your taste

We'll recommend YourClassical programming just for you

Discover the power and joy of classical music