Listen as Border CrosSing performs three rare, early-American hymns during a recent recording session with YourClassical MPR at Central Presbyterian Church in downtown St. Paul.
These church songs, which were published before 1861 and then largely forgotten, borrowed melodies from European composers who were popular at the time. The hymns are among a few hundred being revived and archived thanks to the work of University of Minnesota professor Peter Mercer-Taylor and his American Classical Hymns project.
Vocal ensembles such as Border CrosSing are helping to bring these once-neglected hymns back to public awareness.
"I am a fan of the art of arranging and have always been fascinated with music that is repurposed or recontextualized," director Ahmed Fernando Anzaldúa El Samkary says. "It was quite interesting to look through the collection and find many familiar tunes from European classical music adapted for liturgical use in the United States, music originally created for opera, symphony or ballet that was often created for European royalty or concert halls here adapted for congregational singing throughout the United States.
"From the anthology, I chose three tunes that included duets and solos that could showcase the individual voices of each of the Border CrosSing singers performing in the sextet."
Enjoy these special historic hymns. 
'Kensington'
"Kensington" is a stately 1849 church song based on a Mendelssohn tune that fittingly proclaims, " How happy are our ears that hear this joyful sound."
Hymn: Artemas Nixon Johnson, Josiah Osgood and Sumner Hill
Music: Felix Mendelssohn
Download the sheet music
'Oberon'
"Oberon" is a beautiful 1853 church song based on a Weber tune that begins, "Come, gracious Spirit, heavenly Dove, with light and comfort from above."
Hymn: George Kingsley
Music: Carl Maria von Weber
Download the sheet music
'Ruthford'
"Ruthford" is a lovely 1850 church song based on a Haydn tune that asks, "Why should we doubt a Father's love, so constant and so kind?"
Hymn: Virgil Corydon Taylor
Music: Franz Joseph Haydn
Download the sheet music
Credits
Performers: Border CrosSing, under the direction of Ahmed Fernando Anzaldúa El Samkary
Bethany Battafarano, soprano
Gabby Doran, soprano
Alyssa Anderson, mezzo-soprano
Shahzore Shah, tenor
Justin Staebell, baritone
Jake Endres, baritone
Music: American Classical Hymns project
Venue: Filmed May 10, 2021, at Central Presbyterian Church, St. Paul, Minn.
Executive producer: Randy Salas
Thanks to Prof. Peter Mercer-Taylor, University of Minnesota, and Jennifer Anderson and Anna Sanchez, Central Presbyterian
Love the music?
Donate by phone
1-800-562-8440
Show your support by making a gift to YourClassical.
Each day, we're here for you with thoughtful streams that set the tone for your day – not to mention the stories and programs that inspire you to new discovery and help you explore the music you love.
YourClassical is available for free, because we are listener-supported public media. Take a moment to make your gift today.
Your Donation
$5/month
$10/month
$15/month
$20/month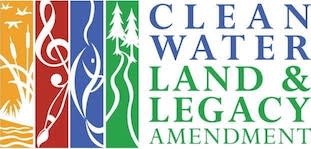 This activity is made possible in part by the Minnesota Legacy Amendment's Arts & Cultural Heritage Fund.
We can help you find classical music you'll love
Take a 2 minute quiz to share your taste

We'll recommend YourClassical programming just for you

Discover the power and joy of classical music