Editor's note: Congratulations to band director Michael Serber, who recently retired from the Robbinsdale City Band after more than 50 years with the ensemble, including 31 as its leader. To celebrate, here's a look at the storied band from our archives, including a 360 video of a performance in St. Paul.
Originally published June 28, 2018
Although the city of Robbinsdale no longer has its own high school, residents' pride for living there kindles a kind of school spirit. People who grow up there move away, and often enough realize what special childhoods they had, and move back once they have their own families. The pull they feel toward this city just northwest of Minneapolis is difficult to put into words, but it's something about how residents old and new respect traditions while welcoming the future.
Top among the city's traditions is the Robbinsdale City Band, which has been around for 112 years and is among the longest-playing community bands in the state. With a concert band, a jazz band and a marching band, the group covers all sorts of musical styles. It keeps up a busy summer concert schedule, playing all over the Twin Cities, from the Minneapolis Aquatennial Torchlight Parade to concerts in Robbinsdale city parks.
Over the years, the band has given thousands of musicians a chance to share a love for music. It has played through world wars and an unending series of changes. Like the city itself, it has managed to hold onto a timeless community strength while adapting to the times.
---
360 video: Robbinsdale City Band
The Robbinsdale City Band performs at Como Lakeside Pavilion in summer 2018 in St. Paul in this 360 video. The band's director, Michael Serber, leads audience members in a march around the floor, while guest conductor George Runyan takes the podium for Sousa's King Cotton.
'A personal thing'
One Thursday evening in May, Robbinsdale City Hall filled with music stands. City Council seats empty, band members took out dog-eared music binders, warmed up and greeted one another. Their repertoire varied: band staple Battle Hymn of the Republic gave way to a Tarantella dance piece. At the city's recent 125th anniversary celebration, they played locally inspired Mill City Sketches and a medley from Frozen, a nod to the crisp air passing from Crystal Lake through the new band shelter.
The group has evolved from a competitive marching band (to the point where they would drive to downtown Minneapolis to measure the streets before parades) to a more casual entertainment unit. The marching band has replaced its traditional uniforms with bowling shirts and khaki pants and added popular songs to its book. With no official auditions, adults of all ages and skill levels can join, and members range from their 20s to their 80s. Some have played professionally; many are revisiting an instrument they played in school after years when work, family and other commitments took them away from it.
Band director Michael Serber said he balances pushing the musicians to work hard and being understanding that they are not professional performers.
"It's important to have fun, and a big part of fun is doing the very best that you can because then you feel satisfied with yourself and you feel good about the group," he said.
As band members age, some reach a point where they can't physically perform as they used to. Arthritis might prevent them from moving their fingers well, or Alzheimer's and other forms of dementia might hold them back. Serber said he is always understanding about that and tells people it's OK to put the instrument down.
As rehearsal finishes up, he gives the members a chance to share stories about their lives — like becoming grandparents or getting a new job.
"It's a personal thing with us," he said. "It's not just coming and playing. It's being a part of each other's lives."
The coffee and donuts present after each rehearsal attest to that.
Serber grew up across the street from previous band director Robert Mendenhall and his family and had wanted to join the band for years. He got his chance at 13, playing trumpet, bass drum and even carrying a real rifle in the color guard. He went on to study music education and work as a school band director outstate. He ultimately came back, and back to the band. While his full-time career is no longer in conducting, he calls making music "the other love of my life" and has directed the Robbinsdale City Band since 1991.
One band member is an engineering manager. There are house cleaners, homemakers, dentists and doctors. They might not otherwise know each other, but years in the band have made them close friends. For piccolo player Mary Hovden, it's a chance to share her joy of playing with friends and the community. Plus it's relaxing.
"You can have a long stressful day, but you come and play music and you just feel better," she said.
Hovden is one of a handful of members who got involved with the band as teenagers and have played with it for more than 30 years. She met her husband, tuba player John Roll, when auditioning for the marching band in high school. Their rehearsals, parades and concerts extended into dates and after six years, they married. They scheduled their wedding on the same day as the Syttende Mai parade, marching in the morning and going home to get cleaned up before heading to Central Lutheran Church right across the street from where the parade ended. (Roll suggested they just go directly, but Hovden did not take him up on that idea.)
Now, their daughter Kari Roll is the concert band's youngest member. The 24-year-old percussionist teaches ninth-grade science and enjoys not having to be the adult when she plays with the band.
"We, all the way through schooling, encourage students to participate in tons of different stuff," she said. "But then once you get to adulthood it's kind of expected that you have the job and you do nothing else. And I think that's what's great about the community band. You get to still be that rounded person."
Searching for space
The band's longevity has been shadowed by financial pressures that arts organizations in and out of Robbinsdale face. The group was fully funded by Robbinsdale residential taxes for many years, which covered the stipend for the director and equipment upkeep. But in 2004, the state made steep cuts to Local Government Aid, leaving cities scrambling to meet their budgets. City funding for the band has declined since then, and most of its funds now come from community member donations and some appearance fees.
Another issue has been finding rehearsal space. Since 1969, the band has moved seven times. Its initial home was in the city's old fire and police station. When that was converted to a transit center, it began moving among different school buildings. The members found out late last summer that the building they were playing in was reopening as a school and that they would be without a rehearsal space come fall. They rushed to find space, canceling rehearsals and performances until the city reached out and let them use the City Council chambers.
The space is well-lit with surprisingly good acoustics, but the band lacks storage space and has to schedule around planning commission meetings. So far, the band has not paid rent anywhere, but the spaces it historically could have turned to now require steep rental or security fees.
The band does not charge a membership fee, which similar groups require to cover rent. Serber has fought against this, even though some members feel strongly that they should pay.
"I don't think that the people in the band should have to pay to be in the band and help contribute to the community like that," he said. "I think they're giving enough of their time and their talents and their energies that they shouldn't also have to contribute money."
Likewise, he said he thinks Robbinsdale residents support the band enough through their taxes and prefers not to raise money by selling them things as some school groups do.
Although money is the biggest challenge the band faces now, Serber said, it has been resourceful in response. He tries to keep costs as low as possible by arranging, rather than buying, music and by avoiding equipment repairs.
Carrying the baton
Robbinsdale Mayor Regan Murphy said he grew up riding his bike alongside the band as it practiced marching through the streets. Like many of the city's charms, he said, he didn't realize how unique the experience was until he had grown up and moved away.
Upon coming back, he wanted to get involved in the community and eventually ran for mayor, pledging to donate his first-year salary to a city improvement Robbinsdale otherwise could not afford. He was elected, and the funds went to building the city's first park pavilion at Lakeview Terrace Park. The structure provides an outdoor performance space for the band and a central gathering spot for residents.
Robbinsdale, which boomed after the war years, is in a new period of growth and change. Once again, it's blooming with young families. It is becoming more racially and age-diverse while continuing to be home for older generations. Murphy said both old and new residents are supporting traditions in a way that is true to the people who live in and represent the city now.
That being said, not everyone in Robbinsdale knows about the band. With more options vying for people's free time, gone are the days when the whole town followed it. Likewise, students have more outlets now, and high school has become less of a feeder for new members. Murphy said finding ways to share its story could help the band connect with newer Robbinsdale residents who could become players, audience members or even donors.
"Once people understand who they are, what they are and what they mean to us as a city, I think people would donate," the mayor said. "People step up for those things. It's pretty remarkable around here that people will chip in what they can because they value things like that."
Kari Roll, the band's youngest member, said she is planning to make a Facebook page to help spread the word about concerts and joining the group. It would help them reach people who don't realize community bands are a big phenomenon in Minnesota. (There are about 50 of them in the Twin Cities alone. Serber said he credits that to adults in Minnesota loving and supporting the arts.)
"People need that in their lives to help give their lives meaning," Serber said. "Our world certainly is uncertain nowadays, and who knows what's going to happen? But I feel good in being part of a group that gives comfort to people, that gives satisfaction, that gives entertainment to people and helps them feel good."
The musicians of the Robbinsdale City Band, like the community as a whole, carry on traditions that nod to the past without being stuck in it. Although nothing is certain, just as they have for decades, they will play on.
The Robbinsdale City Band plays a variety of concerts throughout the summer and occasionally other times of the year. Find out more on its website.
Gallery
23 of 23
1 of 23
2 of 23
Love the music?
Donate by phone
1-800-562-8440
Show your support by making a gift to YourClassical.
Each day, we're here for you with thoughtful streams that set the tone for your day – not to mention the stories and programs that inspire you to new discovery and help you explore the music you love.
YourClassical is available for free, because we are listener-supported public media. Take a moment to make your gift today.
Your Donation
$5/month
$10/month
$15/month
$20/month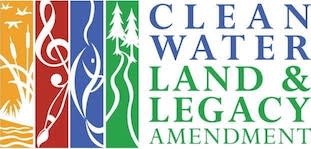 This activity is made possible in part by the Minnesota Legacy Amendment's Arts & Cultural Heritage Fund.
We can help you find classical music you'll love
Take a 2 minute quiz to share your taste

We'll recommend YourClassical programming just for you

Discover the power and joy of classical music