Editor's note: Drum and bugle corps are back this summer for the first time in more than two years because of the pandemic. Anoka-based River City Rhythm's field show is making its only Minnesota appearance on Thursday, Aug. 5, in Rochester at March On! Also appearing will be the Colt Cadets and Colts of Dubuque, Iowa; the Cavaliers of Rosemont, Illinois; and the Blue Stars of La Crosse, Wisconsin. After the field shows, Twin Cities rapper Nur-D will join RCR for a genre-mixing performance. Until then, enjoy these performances from RCR's 2019 show, Breaking the News, when the corps' horns visited Minnesota Public Radio for a special recording session for our weekly Regional Spotlight.
Imagine the sound — 14 trumpets, 10 mellophones, 14 baritones and eight tubas! The horns of the Twin Cities-based River City Rhythm drum and bugle corps, along with director Bo Hoover and drum major Katherine Stone, join Steve Staruch for a big, bold and brassy experience.
The performers of River City Rhythm, who also include percussionists and color guard members, are in the midst of summer competitions and are at the top of their musical game.
Now, get ready for a Regional Spotlight special event, recorded live at Central Presbyterian Church in downtown St. Paul. The RCR horns play two numbers from their 2019 field show, Breaking the News — the title tune and the Beatles' "A Day in the Life" — as well as the corps' song, the hymn "The Water Is Wide."
River City Rhythm also has granted permission for listeners to download an MP3 of the latter.
Gallery
15 of 15
1 of 15
2 of 15
Love the music?
Donate by phone
1-800-562-8440
Show your support by making a gift to YourClassical.
Each day, we're here for you with thoughtful streams that set the tone for your day – not to mention the stories and programs that inspire you to new discovery and help you explore the music you love.
YourClassical is available for free, because we are listener-supported public media. Take a moment to make your gift today.
Your Donation
$5/month
$10/month
$15/month
$20/month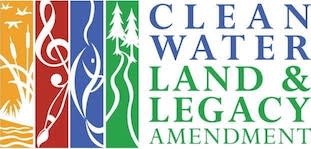 This activity is made possible in part by the Minnesota Legacy Amendment's Arts & Cultural Heritage Fund.
We can help you find classical music you'll love
Take a 2 minute quiz to share your taste

We'll recommend YourClassical programming just for you

Discover the power and joy of classical music