Regional Spotlight: Sprig of That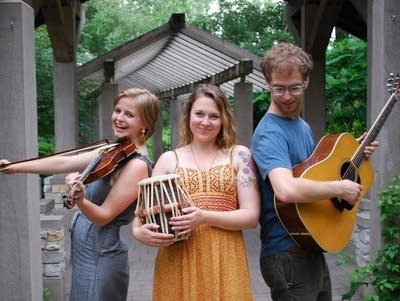 Sprig of That is an ensemble that performs with Classical MPR's Class Notes Concerts, sharing its music with school kids around the state. The group's mix of standards and originals is as unique as its instrumentation — violin, guitar and tabla. Listen as they join Steve Staruch for this week's Regional Spotlight.
Before you go...
Thank you for choosing YourClassical as your go-to for your classical music. In addition to the variety of music streams we have, we're proud to offer features like the one you're reading right now. Help us continue to give you what you love by making a gift today, in support of YourClassical.