00:00
0
Sousa: Foshay Tower (U.S. Marine Band/Kline)
When March King John Philip Sousa brought his famous 75-member band to Minneapolis in August 1929 to help celebrate the grand opening of the Foshay Tower — his last performances in Minnesota — he was no stranger to the state.
He might not have appeared at all but for the persuasive powers of a former Minnesota secretary of state.
David Blakely, who held that public office between 1867 and 1868, persuaded Sousa 25 years later to resign his longtime job leading the U.S. Marine Band and start his own touring ensemble.
Blakely also had owned the St. Paul Pioneer Press and the Minneapolis Tribune and later became a music impresario. He conveniently became the first manager of the new band in 1892 until he died suddenly four years later in New York.
From 1893 until his own death in 1932, Sousa and his musicians played 115 dates in Minnesota, sometimes up to four concerts a day. They performed from Albert Lea to Winona, Hibbing to Stillwater, Crookston to Rochester, as well as in the state's three biggest cities: Minneapolis, St. Paul and Duluth. They played in armories and opera houses, theaters and auditoriums, and during a week in September 1927, they performed 20 concerts at the Minnesota State Fair.
In his later years, Sousa also composed two marches with curiously troubled links to Minnesota.
His Minnesota March endures as a University of Minnesota fight song (not to be confused with the "Minnesota Rouser"). But its first performance in 1927 struck a sour note because Sousa wanted to debut the piece at the State Fair, while University President Lotus D. Coffman preferred the university campus — especially because a U of M delegation had broached the idea to Sousa a year earlier.
According to the University of Minnesota Band Alumni Society, Coffman declined to take part in the presentation of Sousa's march manuscript at the fair. But on Sept. 3, 1927, the fair's president accepted the manuscript instead, and the Sousa band debuted the piece before the grandstand audience. The campus premiere came nearly two months later on Oct. 26, when it was played by the University Band in the Armory. Words added by Michael Jalma, director of the band, are still sung today.
The other Sousa march with a Minnesota connection is the Foshay Tower Washington Memorial March, written in 1929. An editor's note with the printed version in 1988 says, "Rather than starting a fresh piece on short notice during a busy summer season, Sousa took a recently commissioned (but not yet delivered) march, Daughters of Texas, and changed the title to Foshay Tower Washington Memorial, later writing a new march for the Texas commission."
Later, the Foshay march became a footnote in a Minnesota business scandal and was forbidden by Sousa to be played for half a century. The reason was money.
Wilbur Foshay, the tower's namesake, had written a $20,000 check for the band's performances, but the check bounced when the stock market crashed shortly after the building opened in 1929. Foshay, whose fortune had come from utility investments, suffered financial disaster, compounded by subsequent convictions for mail fraud. After two jury trials, he spent three years in Leavenworth Prison.
Another tragic consequence was that a woman who served on the first trial jury had worked for the stenography pool in Foshay's company, and her husband had been a Foshay business associate. But she had not disclosed those connections and became the lone holdout juror favoring Foshay's acquittal. After her Foshay connections were disclosed, but before she could be jailed for perjury, her body and those of her husband and two sons were found in a car to which a hose had been attached from the exhaust pipe to the passenger compartment.
Sousa, seeking to distance himself from the Foshay scandal, locked away his march manuscript. Not until 1988, when Minneapolis investors paid the debt, did Sousa's estate allow the piece to be played again in public. A manuscript, along with Sousa photos and other memorabilia, are on display in the 30th-floor museum of the Foshay Tower.
Sousa's name also endures in Minnesota thanks to the John Philip Sousa Memorial Band, based in Edina. Formed in 1970 by a group of graduating seniors from Edina High School, it plays not only Sousa works but a variety of ragtime, novelty and "crowd-pleasing stuff," said its founder, Scott Crosbie.
That fits Sousa's own formula. His programs usually included virtuoso vocal and instrumental soloists and a mix of popular and classical music, including works by Dvořáak, Elgar, Grieg, Liszt, Mendelssohn, Saint-Saëns, Wagner and others. A staple was Sousa's "Stars and Stripes Forever," and he often had the band play local and topical favorites, as well as midprogram encores.
His six Foshay programs in 1929 featured singers plus soloists playing cornet, saxophone and xylophone. The playlists included music by Rossini, Verdi, Strauss, Gounod and Grainger, as well as many of Sousa's own works, including his new University of Illinois March.
Crosbie said the Foshay march features a distinctive and repetitive military-style break-strain or "dogfight" that signals a change in the style and flow of the piece.
While best known for his marches, Sousa also composed operettas, overtures, orchestral fantasies and songs. In addition, he wrote novels and was an enthusiastic and acclaimed trap shooter.
Ironically, his compositions remain in the public ear partly because of recordings, which Sousa despised. But his work and his legend remain a keystone of American music history.
Dan Wascoe is a retired Star Tribune reporter and columnist. He is a volunteer bell player at Minneapolis City Hall and performs with vocalist Baibi Vegners as Nuance/a duo.
Related links
Fourth of July: 4-hour, patriotic classical playlist
Special program: Let Freedom Sing
Love the music?
Donate by phone
1-800-562-8440
Show your support by making a gift to YourClassical.
Each day, we're here for you with thoughtful streams that set the tone for your day – not to mention the stories and programs that inspire you to new discovery and help you explore the music you love.
YourClassical is available for free, because we are listener-supported public media. Take a moment to make your gift today.
Your Donation
$5/month
$10/month
$15/month
$20/month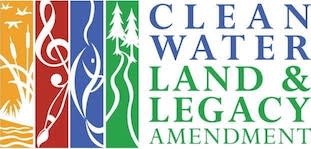 This activity is made possible in part by the Minnesota Legacy Amendment's Arts & Cultural Heritage Fund.
We can help you find classical music you'll love
Take a 2 minute quiz to share your taste

We'll recommend YourClassical programming just for you

Discover the power and joy of classical music