"No one ever said it sounded weird," Gao Hong says.
She is referring to the reaction she got when she started playing duos with her fellow musician Issam Rafea four years ago. 
Their partnership, if not exactly weird, is certainly unorthodox. Gao, a senior lecturer in Chinese Musical Instruments at Carleton College in Northfield, is a world-renowned virtuoso on the pipa, a lute-like instrument from her native China. Rafea, who is from Syria, plays the oud, a stringed instrument from the Arabian tradition. 
These are two different instruments — one fretted, one not — played by musicians from different countries and completely different musical traditions. Hitching them together does not, on the face of it, look hugely promising. 
There are, for one thing, technical difficulties to be surmounted.
"Because the oud has no frets, Issam can play quarter-tones," Gao says. "The pipa has frets, so I can't."
Matching the fine distinctions of pitch that Rafea's oud is capable of requires Gao to bend or pull on strings with her left hand. It is not always an exact science.
"Issam is very sensitive to intonation, and if I pull too much it doesn't feel right to him," she says, grimacing.
Against the odds, however, their collaboration has been notably successful. Life as Is, the duo's first album, won an outstanding achievement accolade in the 2018 Global Music Awards.
Two years later, its follow-up, From Our World to Yours, won a gold medal from the same adjudicators. One reviewer hailed "the vast array of textures" drawn from the instruments, with "cascades of bell-like harmonics, string scrapes and on-body percussion."
Remarkably, not a single note on either album was discussed or written down before Gao and Rafea entered the studio. Each of the tracks was wholly improvised, with titles for the pieces — "Summer Rain," "Despite Ourselves" and "A Mother's Plea," for instance — often added afterward.
Gao likes it that way.
"The playing is totally from the heart," she says. "We don't talk about the key or mode we're going to use. We both just listen and try to compose as we go along."
The same process of on-the-spot improvisation was used for another recent Gao-Rafea project, the video they made together in March 2021 for NPR's Tiny Desk Contest Top Shelf, a livestream series in which artists submit a song and the prize is an appearance in one of the network's famous Tiny Desk Concerts.
It's probable that Tiny Desk had never seen a pipa or oud before — "most of the videos are rap, rock or pop music," Gao says — but again the combination proved popular. The Gao-Rafea clip — another improvisation — can still be seen on YouTube.
And there is much more in the pipeline for Gao, as the shackles that the coronavirus placed on the performing arts industry finally began to loosen.
First up was a delayed album release concert for From Our World to Yours, notionally issued in 2020 but largely unpromoted because of pandemic restrictions. Gao is excited by the musical progression she believes listeners will hear in the CD.
"It's like a sequel to Life as Is," she says. "But the chemistry between Issam and me is so much tighter, and we're bringing more color and complexity to the pieces."
Gao also was soloist for a concerto for the pipa in a world premiere with the Minnesota Orchestra. The piece, Guangxi Impression — a reference to a mountainous region in southern China — also featured in a concert marking the Lunar New Year, led by Chinese conductor Junping Qian.
Again, there is an element of improvisation involved.
"The orchestral part is all written down," Gao says, "but the pipa part is each time a little different, to feel the freshness of the music.
"The conductor asked me, 'But how will you know where you're at in the piece?' And I said 'Don't worry; I will know.'"
Capping it all off was a 2021 concert at the Ordway, celebrating her 50th year of playing the pipa and the birth centenary of her legendary teacher, Lin Shicheng.
Hunting Eagles Catching Swans, the album that Gao made with Lin in 1996 in Minneapolis, was re-released recently, and her 50th anniversary show included an improvisation dedicated to the man she calls "the Ravi Shankar of the pipa." Much of Gao's music was featured in the program, including orchestral works (with the Kenwood Orchestra) , chamber pieces and solo items. Friends, colleagues and former students joined Gao for the celebration.
At a time of seemingly unceasing turbulence and conflict in the world, she feels that listeners value the type of cross-cultural collaboration she espouses in her music.
"When Issam and I play together, for instance, I get so many audience members commenting on how meaningful and heartening they find our combination," she says.
"But I don't really think about the cultural differences between us. I think about how we are both human beings, and experience the same sorrow and happiness, the same emotions. That is what our music is, and that is why we do it."
Resources
Gao Hong (official site)
Gao Hong and Issam Rafea (microsite)
CD release concert for From Our World to Yours (event info)
Love the music?
Donate by phone
1-800-562-8440
Show your support by making a gift to YourClassical.
Each day, we're here for you with thoughtful streams that set the tone for your day – not to mention the stories and programs that inspire you to new discovery and help you explore the music you love.
YourClassical is available for free, because we are listener-supported public media. Take a moment to make your gift today.
Your Donation
$5/month
$10/month
$15/month
$20/month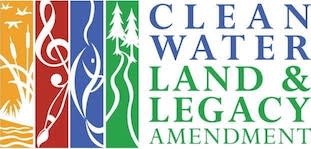 This activity is made possible in part by the Minnesota Legacy Amendment's Arts & Cultural Heritage Fund.
We can help you find classical music you'll love
Take a 2 minute quiz to share your taste

We'll recommend YourClassical programming just for you

Discover the power and joy of classical music