Classical host Mindy Ratner is a constant companion for listeners. Join us as we celebrate 40 years of her friendly, authoritative presence on the airwaves of YourClassical MPR and across the nation on YourClassical Radio with this compilation of some of her "greatest hits."
But first: Mindy's colleagues and friends celebrated her tenure with a party Tuesday, June 13, at MPR's headquarters in downtown St. Paul. Members of the Minnesota Chorale, with which Mindy performs, surprised her at the bash with a flash-mob performance of Melanie DeMore's "Blessed Be," changing the original line of "Blest, be, blessed be the living tree" to "Brava Mindy, on the radio, since '83." Then they sang a few other songs, including Jocelyn Hagen and Timothy C. Takach's "A Silver Thread," an excerpt of which is shown below. That's Mindy singing at center in the print dress!
Great moments on the air
Mindy's on-air highlights since 1983 are too many to count, but here are a few favorites from our archives.
In the late '90s, she received the rare opportunity to take a leave of absence for a limited-term hosting position on China Radio International. It all began with a visit from the deputy director of the English Service at CRI. In this MPR News segment from April 29, 1998 (titled "Bye Bye Mindy" in our archives), she explains to host Bob Potter how what initially seemed like an outlandish offer turned into a real-life adventure.
00:00
0
April 29, 1998: Mindy Ratner goes to China
Classical Feature
---
More than a year later, on Sept. 28, 1999, Mindy checked in from Beijing to tell MPR News listeners about the government's preparations for the 50th anniversary of the People's Republic of China and how she learned to do a unique Chinese dance.
00:00
0
Sept. 28, 1999: Mindy Ratner calls from China
Classical Feature
---
Itzhak Perlman is recognized as one of the finest violinists in the world, and he has 16 Grammys, four Emmys and many other honors to prove it. In 2003, he talked to Mindy before a sold-out recital at the Schubert Club — his first Minnesota concert in more than a decade at the time — about how, even after four decades as a top international performer, the music still moves him.
00:00
0
Oct. 21, 2003: Mindy Ratner chats with Itzhak Perlman
Classical Feature
---
For Throwback Thursday during our winter member drive in February 2022, Mindy shared a memory that goes back "many, many years," when she was one of only two women on the entire YourClassical MPR staff. She recalls a wonderful encounter with an older woman and her granddaughter that she still holds dear in her heart.
00:00
0
Throwback Thursday: Mindy Ratner and 'Radio Lady'
Throwback Thursday: Mindy Ratner and 'Radio Lady'
Memorable specials
Mindy regularly produces and hosts specials that draw on her expertise, whether it's her Jewish heritage or experience with Chinese culture. These programs air on YourClassical MPR, as well as on hundreds of stations across the nation.
In Kaddish: Reflections on the Holocaust in Music and Words, Mindy gathers a collection of conversations with some of those touched directly by the Holocaust. Guests include Theodore Bikel — actor, singer, social activist and master storyteller — who came to the Twin Cities in June 2013, and longtime radio professional Martin Goldsmith, plus members of our own community with stories and insights to share. The music curated by Mindy is especially poignant for this touching observance, which in 2017 won a Gabriel Award, a Catholic honor that recognizes excellence in broadcasting.
00:00
0
Kaddish: Reflections on the Holocaust in Music and Words
---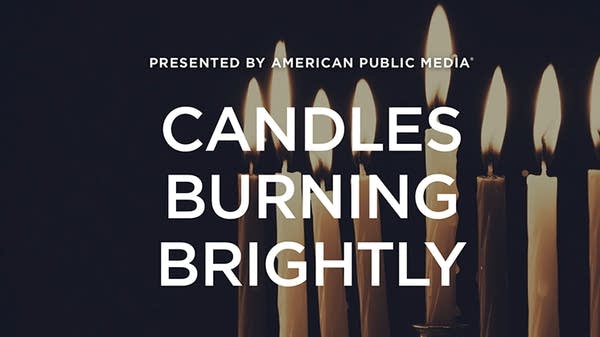 Mindy's Candles Burning Brightly is a delightful hour for everyone to celebrate the Jewish Festival of Lights. It boasts lots of music from Jewish communities worldwide, a hilarious lesson on preparing a classic Hanukkah dish, and a timeless and touching holiday story that brings light into every home. The program was first produced 20 years ago and went national in 2013. She produces a new program periodically, most recently in December 2022.
00:00
0
Candles Burning Brightly
Classical Feature - Holiday
---
Drawing from her extensive experience of living in China, Mindy explores the significance of the Lunar New Year and the zodiac signs in Spring Moon – A Musical Celebration of the Lunar New Year. This festive holiday is known as Chun Jie (Spring Festival) in China, Tet Nguyen Dan in Vietnam and Seollal in Korea.  It's also celebrated in other countries and cultures, mainly in East Asia.
00:00
0
Spring Moon: A Musical Celebration of the Lunar New Year
Spring Moon: A Musical Celebration of the Lunar New Year
Great moments online
Mindy has made many online-only contributions for listeners, including:
Mindy Ratner: 40 years in photos
Mindy Ratner: 40 years in photos
21 of 21
1 of 21
2 of 21
Love the music?
Donate by phone
1-800-562-8440
Show your support by making a gift to YourClassical.
Each day, we're here for you with thoughtful streams that set the tone for your day – not to mention the stories and programs that inspire you to new discovery and help you explore the music you love.
YourClassical is available for free, because we are listener-supported public media. Take a moment to make your gift today.
Your Donation
$5/month
$10/month
$15/month
$20/month
We can help you find classical music you'll love
Take a 2 minute quiz to share your taste

We'll recommend YourClassical programming just for you

Discover the power and joy of classical music