"I hope never to get a call like that again. It was just awful."
John Panning winces as he recalls the afternoon of June 15, when his cellphone rang and his wife, Judy, was on the other end speaking.
The news was grave.
"She told me part of the workshop was on fire," Panning says.
A malfunction in the dust collection system had seemingly ignited sawdust at the premises of Dobson Pipe Organ Builders, the internationally renowned company that Panning owns in Lake City, Iowa.
Within hours, the resulting blaze had flattened the corner lot the building occupied, incinerating fixtures and fittings but thankfully sparing the employees working there that day.
"My wife kept sending me photos to keep me up to date," he says. "Finally, I had to ask her to stop sending them, because it was pretty heartbreaking."
The weeks since the conflagration have been filled by anxious conversations with customers and meetings with the company's insurance agent. Was Dobson Organs terminally out of business, or would the company somehow be able to rise, literally, from the ashes?
"It never entered my mind that this was really it, that things were over," Panning says, "partly because I feel the weight of obligation we have to our clients."
One of those clients is St. James' Church in Sydney, Australia, whose new instrument the Dobson company was busy making when the fire happened.
"Their organ was about 20 percent completed in the workshop and was consumed with everything else," Panning says. "But I was delighted to learn that St. James fully supported our intention to build their organ up again from scratch, and deliver it some time in 2022."
That degree of customer loyalty is immensely heartening. Still, the road back to normal business for Dobson is a daunting one, as the damage inflicted by the fire was not merely extensive, but all-encompassing.
Drone footage of the fire scene shows the site completely leveled, with shards of carbonized detritus and smoking embers the only sign of what was once a living, thriving organ workshop.
Organ building is, moreover, a highly intricate business, with specialized tools for shaping pipes and tuning them, and carving the wood casings used to house the instruments.
All the tools in the Dobson workshop were lost in the fire, but Panning is already well on the way to replacing them.
"We made an arrangement with a retiring organ builder from Boston, Nelson Barden, to purchase all of his workshop tools and equipment," he says. "Those things will be moved to Lake City at the end of this month."
Panning also has been buoyed by the many calls and emails he has fielded since the June 15 catastrophe.
"The outpouring of support has been really breathtaking," he says. "On social media, by traditional mail, people sending money, we've had it all. A fellow organ builder from Connecticut set up a GoFundMe campaign, and that is over $35,000 at this point, which is kind of astonishing."
Finding a new permanent location for the business will nonetheless be difficult. Rebuilding on the old site is probably not feasible, because low water main pressure means that installing state-of-the-art sprinkler systems would be impossible.
"Obviously, with this situation, the question has to be asked as to whether Lake City really will be the future home of the business," Panning says. "I think it will be, but we have to be able to find land here to build the building that we need."
In the meantime, temporary premises in Lake City have been taken.
"We currently have workshop space right across three buildings, made available to us by local people," he says. "We're also buying a small house in town as a temporary office."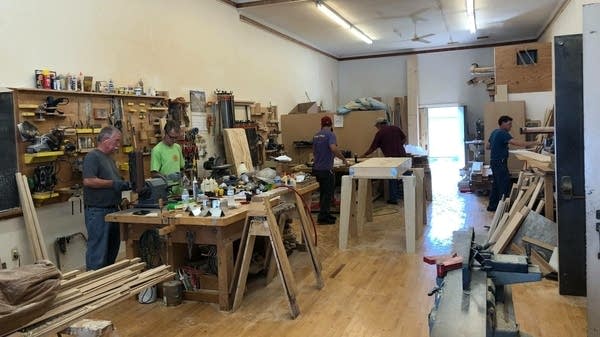 There, the Dobson company will begin to reassemble the substantial archive of drawings, plans and photographs accumulated from nearly half a century of organ building.
Nearly all of those archival documents were lost in the fire. But Panning is optimistic about reconstructing records of the 98 organs the company has completed since original owner Lynn A. Dobson, who now lives in Minnesota, founded the company in 1974.
These include major installations at Verizon Hall, Philadelphia (home of the Philadelphia Orchestra), and Merton College in Oxford, England, as well as instruments at 18 churches and colleges in Minnesota.
"All of our computer files from the digital era were backed up, but what was lost was all the original paper drawings and renderings of the facade design," Panning says.
"Practically speaking, that's about the first 50 organs' worth of paper drawings and photographs. But at least we have scans of the original drawings."
Besides building new organs, the Dobson company also repairs and restores older ones, and work continues uninterrupted on those service contracts.
For Panning, keeping his 20 employees on the books and occupied is vitally important, not least because over the years many have become like family.
Losing the accumulated wisdom of their craftsmanship is something Panning will simply not allow himself to contemplate as he endeavors to get Dobson Pipe Organ Builders back on its feet again.
"We're probably a month or two away from really beginning to get started on the Sydney organ again," he says.
"The workshop was the thing that we lost in the fire. The 500-plus years of experience that is represented by our staff is still entirely intact and ready to get to work again."
Love the music?
Donate by phone
1-800-562-8440
Show your support by making a gift to YourClassical.
Each day, we're here for you with thoughtful streams that set the tone for your day – not to mention the stories and programs that inspire you to new discovery and help you explore the music you love.
YourClassical is available for free, because we are listener-supported public media. Take a moment to make your gift today.
Your Donation
$5/month
$10/month
$15/month
$20/month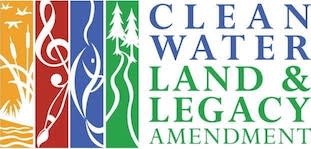 This activity is made possible in part by the Minnesota Legacy Amendment's Arts & Cultural Heritage Fund.
We can help you find classical music you'll love
Take a 2 minute quiz to share your taste

We'll recommend YourClassical programming just for you

Discover the power and joy of classical music