Listen as Cantus performs three rare, early-American hymns during a recent recording session with YourClassical MPR at Central Presbyterian Church in downtown St. Paul.
These church songs, which were published before 1861 and then largely forgotten, borrowed melodies from European composers who were popular at the time. The hymns are among a few hundred being revived and archived thanks to the work of University of Minnesota professor Peter Mercer-Taylor and his American Classical Hymns project.
Vocal ensembles such as Cantus are helping to bring these once-neglected hymns back to public awareness.
"We were really excited to be approached by YourClassical MPR and Peter Mercer-Taylor to be a part of the American Classical Hymns project. At Cantus, we love it when we have the opportunity to perform lesser-known pieces and bring them back in front of audiences, so getting to record these beautiful hymns was a perfect project for us," says tenor Paul Scholtz.
Enjoy these special historic hymns. 
'Sweetzer'
"Sweetzer" is a plaintive 1849 church song based on a Mendelssohn tune that asks, "Is there no balm to heal my wound?"
Hymn: Thomas Hastings and William Bradbury
Music: Felix Mendelssohn
Download the sheet music
'Beulah'
"Beulah" is a beautiful 1850 church song based on a Schubert tune that ends with the line, "Bless our offerings, hear our prayers, Infinite and Holy One!""
Hymn: Benjamin Franklin Baker and Lucien H. Southard
Music: Franz Schubert
Download the sheet music
'As Every Day, Thy Mercy Spares (No. 38)'
"As Every Day, Thy Mercy Spares (No. 38)," a beautiful 1844 church song based on a Mozart tune that implores, "O Father till my life shall end, be thou my counselor and friend."
Hymn: Elam Ives, Jr., William Alpers and Henry C. Timm
Music: Wolfgang Amadeus Mozart
Download the sheet music
Credits
Performers: Cantus
Alex Nishibun, tenor
Paul Scholtz, tenor
Alberto de la Paz, tenor
Jacob Christopher, tenor
Jeremy Wong, baritone
Rod Kelly Hines, baritone
Samuel Green, bass
Chris Foss, bass
Music: American Classical Hymns project
Venue: Filmed May 10, 2021, at Central Presbyterian Church, St. Paul, Minn.
Executive producer: Randy Salas
Thanks to Prof. Peter Mercer-Taylor, University of Minnesota, and Jennifer Anderson and Anna Sanchez, Central Presbyterian
Love the music?
Donate by phone
1-800-562-8440
Show your support by making a gift to YourClassical.
Each day, we're here for you with thoughtful streams that set the tone for your day – not to mention the stories and programs that inspire you to new discovery and help you explore the music you love.
YourClassical is available for free, because we are listener-supported public media. Take a moment to make your gift today.
Your Donation
$5/month
$10/month
$15/month
$20/month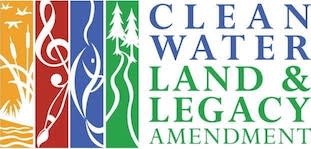 This activity is made possible in part by the Minnesota Legacy Amendment's Arts & Cultural Heritage Fund.
We can help you find classical music you'll love
Take a 2 minute quiz to share your taste

We'll recommend YourClassical programming just for you

Discover the power and joy of classical music