It's not a swift read. But the 600 pages of Milestones and Memories of the St. Olaf Band, 1891-2018 ($25; By All Means Graphics and Printing, Northfield, Minn.) offer a rich bounty of musical nostalgia.
It took a tag team of two authors three years to complete.
"It's hard to read [quickly], because it makes you stop and remember," said Timothy Mahr, band director at the Northfield college since 1994.
Pictures of former band members, titles of band pieces, tales of performance tours around the world — all unlock memories that can turn allegro readers into adagio browsers.
Band alumni have told Mahr that the book has inspired them to search online for music they played years ago and to reconnect with bandmates they hadn't seen since their college days.
That's gratifying to authors Susan M. Hvistendahl and Jeffrey M. Sauve, whom Mahr recruited for the project in 2016.
Hvistendahl played alto clarinet at St. Olaf and traveled with the band in the 1960s, but she hasn't moistened a clarinet reed for decades. After majoring in Spanish, she began writing 119 columns about nuggets of Northfield history.
Sauve, St. Olaf's archivist, plays no instrument and hadn't even heard the band perform before agreeing to help write its history. But he had authored hundreds of short historical articles and monographs, some with catchy titles such as "Mama Wants Hat Pins."
The pair knew of each other's writings and agreed in 2016 to divvy up the work needed to cover the band's 127 years of music-making. Mahr said that Sauve's archival expertise "tied in with Susan's sense for Northfield history."
But why a book about the band?
St. Olaf already was well-known for its choral program, led by directors such as F. Melius Christianson, and had burnished that reputation with overseas tours and nationally televised Christmas concerts. The choir already had its own 700-page history book. But Mahr decided that the band's 125th anniversary, including its debut at New York's Carnegie Hall, justified a volume of its own.
Hvistendahl and Sauve quickly realized their task would be no easy etude. The band is not a stable institution. Its membership turns over every few years; directors come and go. So they decided on a chronological division of labor that fit their skills.
Sauve used his archival expertise to cover the first 66 years, starting with a cornet ensemble in 1891. Digging through documents and photos, diaries and letters, his goal was to find and write "the true story" of the band's beginnings. That meant correcting inconsistencies and inaccuracies as well as uncovering intriguing personnel dynamics at the college.
Hvistendahl picked up the research thread with 1957, when Miles (Mity) Johnson became the band's director, beginning an era of growth and ambitious performance tours. She interviewed hundreds of people with connections to the band and tediously transcribed each taped conversation.
As they delved into the 127-year parade of band directors, soloists and guest conductors (including the legendary Frederick Fennell), both writers stayed alert for humorous nuggets. One involved a story of how the band received its first instruments from Northfield's Carleton College, when that school's band was discontinued. Legend had it that some folks feared prolonged blowing horns might disfigure the handsome facial features of Carleton band members. Oles, it seemed, were less apprehensive.
The co-authors, who both live in Northfield, exchanged frequent e-mails — perhaps 20 a week — and read each other's drafts. They also sent completed chapters to their editor, Ann Sahly, who had played clarinet and bass clarinet under Mahr's direction at St. Olaf and with the Minnesota Symphonic Winds. Mahr knew that she had been an English major and that Hvistendahl and Sauve would need an editor.
"We were all passionate" about the project, Sahly said, but they grew surprised by how "it grew and grew… I felt coldhearted about making cuts." She remembers asking Hvistendahl and Sauve "at least once" whether they wanted their book to appeal to a general audience or mainly to band aficionados. She concluded that much of the detail about program notes and composers could be helpful to other musicians, including future St. Olaf band directors.
The authors did agree not to use footnotes so that readers could more easily "get caught up in the story," Sauve said. Instead, there are 56 pages of endnotes identifying sources and references.
Sahly said that as the writers' drafts came in, she recognized several themes. One was the band's discipline through the decades: "I was inspired, reassured, impressed by the band's ingenuity in coping with the challenges imposed by wars and the Great Depression." Not to mention outbreaks of smallpox and mumps.
Another theme, she said, was "the amazing power of music … to bring people together."
Take the stories emerging from the band's trips to destinations including Germany, Denmark, Japan, Australia and New Zealand. An early tour, in 1906, took the 48 musicians to Norway, where one of its first directors, F. Melius Christiansen, was born. Band members returned with accounts of seasickness, rousing Norwegian welcomes, their exhibition of American baseball, and a grueling performance schedule of 100 concerts in 69 venues. (Six years later, Christiansen founded the St. Olaf Choir.)
During a 2004 trip to Mexico, band members conducted music clinics, lived with local residents and distributed donated instruments. Between performances, they absorbed memorable doses of Mexican history and culture.
The co-authors also convey the band's eagerness to champion new music. Among the commissioned composers: David Maslanka and Minnesota's Stephen Paulus, Libby Larsen and Mary Ellen Childs. Mahr also has added his own compositions to the band's playlists.
An unexpected benefit of the project came in spring 2018, while work on the book was well underway. Sauve took his son, Bailey, to a St. Olaf Band concert and was relieved when the 14-year-old gave it a thumbs up.
"He could see (and hear, of course) the merit of telling the story of the band's proud and respected history."
Since the book's publication in December, the authors have moved from writing, rewriting and editing to readings and signings of their 500 published copies. Hvistendahl likes the idea that their book has become part of the band's story.
"We are proud to be part of the St. Olaf music tradition," she said.
One inevitable limitation on history books is the Sousa-like march of time: This year's impact of COVID-19 on the band came too late for inclusion in Hvistendahl's and Sauve's work. If there were an addendum, Mahr said, it could deal with the challenge of playing during a pandemic — installing covers on the bells of brass instruments, wearing masks with flaps to insert mouthpieces, rehearsing with only one-fourth of the band at a time. Not to mention canceling concerts.
The deadly influenza pandemic of 1918 and its effect on St. Olaf then offer a source of reflection, he said.
"That helps me deal with all of this," he said. "We can get through it. We'll make it all right."
Sauve added, "I guess the history covering the next 125 years will start off with a bang of a story!"
Love the music?
Donate by phone
1-800-562-8440
Show your support by making a gift to YourClassical.
Each day, we're here for you with thoughtful streams that set the tone for your day – not to mention the stories and programs that inspire you to new discovery and help you explore the music you love.
YourClassical is available for free, because we are listener-supported public media. Take a moment to make your gift today.
Your Donation
$5/month
$10/month
$15/month
$20/month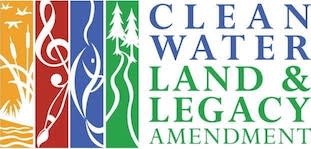 This activity is made possible in part by the Minnesota Legacy Amendment's Arts & Cultural Heritage Fund.
We can help you find classical music you'll love
Take a 2 minute quiz to share your taste

We'll recommend YourClassical programming just for you

Discover the power and joy of classical music