New Classical Tracks: Most coveted releases of 2019
On New Classical Tracks, we love sharing with you the most exciting new recordings every year. And, when you enter our weekly CD giveaways, you show us how excited you are about these recordings, too. Find out which albums made the list of 10 most coveted new releases of 2019.
Topping the chart is the Choir of King's College with The Music of King's, as led by Stephen Cleobury. The recording came out in time for Cleobury's final U.S. tour in the spring, before he retired as the director of the choir in September. He died in November at 70, so the recording turned out be a fitting tribute to his legacy with the college's choral groups.
Top 10 most coveted releases of 2019
1. Choir of King's College, Cambridge/Stephen Cleobury — The Music of King's (King's College)
2. Morten Lauridsen — Light Eternal (DG)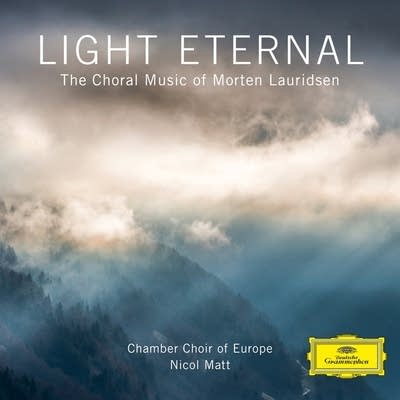 3. Danny Elfman — Violin Concerto 'Eleven Eleven' and Piano Quartet (Sony Classical)
4. Kim Kashkashian — J.S. Bach: Six Suites for Viola Solo (ECM)
5. Lyra Baroque — C.P.E. Bach Concertos (Violetear Records)
6. Osmo Vanska, Minnesota Orchestra; soprano Ruby Hughes, mezzo Sasha Cooke and the Minnesota Chorale — Mahler: Symphony No. 2: Resurrection (BIS)
7. Voces8 — Enchanted Isle (Decca)
8. Anne-Sophie Mutter/The Recording Arts Orchestra of Los Angeles/John Williams — Across the Stars (Deutsche Grammophon)
9. John Lunn/Chamber Orchestra of London — Downton Abbey: Original Motion Picture Soundtrack (Decca)
10. Thibaut Garcia — Bach Inspirations (Erato)
Before you go...
Thank you for choosing YourClassical as your go-to for your classical music. In addition to the variety of music streams we have, we're proud to offer features like the one you're reading right now. Help us continue to give you what you love by making a gift today, in support of YourClassical.