Choral Stream
A Festival of Nine Lessons and Carols
Hosted by Michael Barone, A Festival of Nine Lessons and Carols is a live stereo music and spoken-word broadcast from the chapel of King's College in Cambridge, England.
The 30-voice King's College Choir performs the legendary Festival of Nine Lessons and Carols service of Biblical readings and music at 9 a.m. Central / 10 a.m. Eastern Standard Time on December 24, 2016 simultaneously on the Choral Stream and on Classical Minnesota Public Radio. There will be an encore broadcast on Classical MPR at 7 p.m. Central / 8 p.m. Eastern.
You will be able to listen at this link:
You can download the full details of the festival liturgy and follow along with this PDF of the Service Program Booklet (if you're having trouble with that link, try clicking here).
Commissioned Carol 2016
This year's new carol, commissioned by King's for this service, is by Michael Berkeley. A recording of This Endernight is available to pre-order through the Apple iTunes store and will be released immediately following the broadcast on Christmas Eve. Purchases support the Choir's future performing, touring and recording activities. Pre-order through Apple iTunes.
Related Links
• A Festival of Nine Lessons and Carols
• About the King's College Choir
• King's College Chapel website
• Go behind the scenes at King's College Chapel
• The Chapel Foundation's website
• Give Your Child a Voice, Become a Chorister
• King's Chapel Harrison & Harrison pipe organ website
• In the queue at King's College
This year's national broadcast of A Festival of Nine Lessons and Carols is made possible by generous support from the Hognander Family Foundation.
Gallery
6 of 6
1 of 6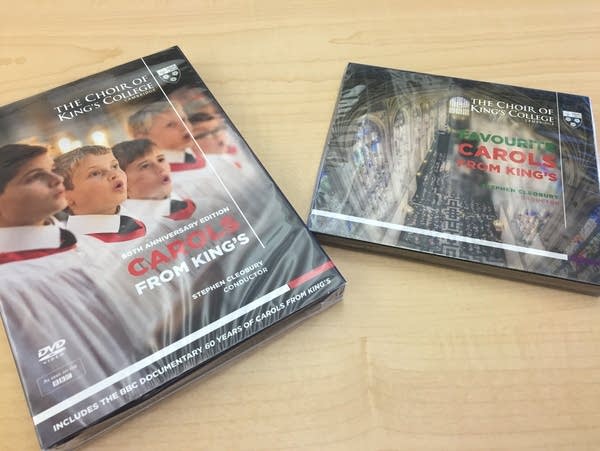 2 of 6