Minnesota rapper Nur-D makes video with River City Rhythm drum and bugle corps
Hip-hop and horns go together like peanut butter and jelly. But what happens when you take a typically small horn section and multiply it by 10? You get something like "Brighter Day," Minnesota rapper Nur-D's collaboration with the Anoka-based River City Rhythm drum and bugle corps.
Bojan Hoover, director of River City Rhythm and music teacher at Inver Hills Community College, first heard of Matt Allen, aka Nur-D, while watching his TED talk during a school staff development session when he taught at Rosemount High School. After looking up the rapper's music, Hoover was hooked.
"The creativity and messaging of his music is incredible," he said. "I had Matt do a Zoom interview for my students about the music business and activism. It was one of the best sessions of class I've ever had."
Allen attended Rosemount High School after moving to Minnesota from Brooklyn, New York. He participated in theater and choir, and members of his band played in the Rosemount band under Hoover. He graduated in 2009.
Since 2018, Allen began a meteoric rise in the Minnesota hip-hop scene and the music scene as a whole. After winning Go Radio's Shut Up and Rap contest four times in a row, he was invited to perform at Soundset, the Twin Cities hip-hop and art festival. He has performed at Paisley Park, First Avenue and U.S. Bank Stadium and toured with Brother Ali, and he has shared bills with Jaden Smith, Tyler the Creator and the Wu Tang Clan.
After the Zoom interview for his high school students, Hoover decided to arrange Allen's song
"Brighter Day" for River City Rhythm. "Brighter Day" is an optimistic response to the global turmoil caused by the COVID-19 pandemic and the murder of George Floyd.
"This last year has been full of the best and worst of people," Allen said in late 2021. "I think this song represents the hope of people as we go forward in life and this year."
Nur-D and River City Rhythm gave a public performance together at the March On! drum corps event in Rochester last August. The response was overwhelmingly positive.
"The RCR is so talented," Allen said. "Getting to perform with them live in front of some of my old teachers and a really passionate music crowd was a super big honor."
The music video, which will be released soon, is a combination of clips from the Rochester performance, home recordings in front of green screens and other clips.
Hoover sees this collaboration as a positive step forward for River City Rhythm. During the pandemic, the organization went through a strategic planning phase and came up with a five-year plan that included an increase in community engagement and partnerships. Rather than live on an island in the drum corps world, the group aims to establish relationships and partners across Minnesota and increase awareness of the marching arts.
March On! and more
See River City Rhythm compete Wednesday night at Eastview High School in Apple Valley as part of the Drum Corps International competition March On! Check RCR's tour schedule for other performances in the region.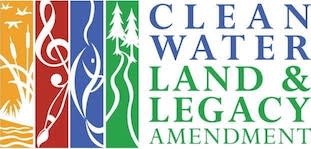 This activity is made possible in part by the Minnesota Legacy Amendment's Arts & Cultural Heritage Fund.