Gramophone has selected the Minnesota Orchestra as its 2021 orchestra of the year.
The prestigious U.K. classical music magazine's critics scanned the globe and nominated their top 10 orchestras, based on each ensemble's artistic merit and body of work over the past year. Then voters worldwide had their say.
Minnesota Orchestra fans — some close to home, others in far-flung corners of the world — gave the Minnesotans nearly one-third of all votes. Many of the fans no doubt discovered the orchestra last season through its free series of 19 live-streamed concerts.
Although less well known in the United States, the Gramophone Awards carry Grammy-like cachet in the United Kingdom and Europe, and are among the highest honors in classical music today. This win comes as part of the final season of music director Osmo Vänskä's 19-year tenure with the orchestra.
"It means a lot to us that this is an award decided by the public, by people who listen to and love and need classical music in their lives," he said. "Music is such a vital force that it must be part of how we make sense of the world, especially in challenging times. Over the last year, we have reflected the full range of human experience on this stage: grief and anger and joy and laughter and hope."
Watch his acceptance speech:
While the search for Vänskä's successor is underway, he and the orchestra this season will perform the full cycle of Jean Sibelius' symphonies, a house specialty (their recording of the First and Fourth Symphonies won the 2014 Grammy for best orchestral performance); and they'll record Mahler's Third and Eighth Symphonies as part of a complete Mahler cycle.
Brian Newhouse is the former classical director of Minnesota Public Radio, where he hosted the weekly Minnesota Orchestra broadcasts. He now serves as associate vice president of individual giving for the orchestra.
Love the music?
Donate by phone
1-800-562-8440
Show your support by making a gift to YourClassical.
Each day, we're here for you with thoughtful streams that set the tone for your day – not to mention the stories and programs that inspire you to new discovery and help you explore the music you love.
YourClassical is available for free, because we are listener-supported public media. Take a moment to make your gift today.
Your Donation
$5/month
$10/month
$15/month
$20/month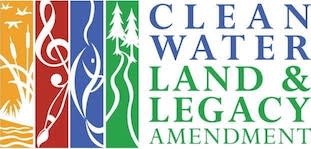 This activity is made possible in part by the Minnesota Legacy Amendment's Arts & Cultural Heritage Fund.
We can help you find classical music you'll love
Take a 2 minute quiz to share your taste

We'll recommend YourClassical programming just for you

Discover the power and joy of classical music