With fire and smoke, violin bows and tympani strokes, two of Minnesota's biggest brands teamed up Sunday for an unlikely partnership. Just before kickoff of the Seattle Seahawks-Minnesota Vikings game at U.S. Bank Stadium in Minneapolis, the Vikings unveiled a new video mashup featuring their players and the Minnesota Orchestra, plus a few special effects. Watch below.
Vikings COO Andrew Miller said the team wanted to treat the first regular season home game in nearly two years "like a grand reopening of the stadium." They commissioned keyboardist Tommy Barbarella, a former member of the New Power Generation, to write Symphony of the North. Osmo Vänskä, in his final season of a 19-year run as the orchestra's music director, recorded it with his instrumentalists this summer.
This was the orchestra's second Vikings collaboration: The first was a halftime hit in 2016, when the Vikings opened their new stadium. The team plans to play the new video before every home game this season. 
Love the music?
Donate by phone
1-800-562-8440
Show your support by making a gift to YourClassical.
Each day, we're here for you with thoughtful streams that set the tone for your day – not to mention the stories and programs that inspire you to new discovery and help you explore the music you love.
YourClassical is available for free, because we are listener-supported public media. Take a moment to make your gift today.
Your Donation
$5/month
$10/month
$15/month
$20/month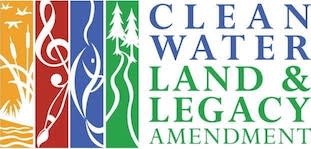 This activity is made possible in part by the Minnesota Legacy Amendment's Arts & Cultural Heritage Fund.
We can help you find classical music you'll love
Take a 2 minute quiz to share your taste

We'll recommend YourClassical programming just for you

Discover the power and joy of classical music