It has been a long, difficult year for the arts, and for choirs in particular. Their potential for super-spreading the coronavirus has meant that they have mainly not been singing at all, or they have been confined to socially isolated Zoom and YouTube projects.
Into this generally gloomy scenario, a ray of light has recently shone for Kathy Saltzman Romey, director of choral activities at the University of Minnesota.
Romey will soon be celebrating her 30th year at the university, and her work there is a major reason why Chorus America — an umbrella organization for choirs across the country — has just bestowed on her its Distinguished Service Award for 2021.
"One of my doctoral students took the initiative of organizing the nomination, and I was surprised to receive it," she says.
"So much of my work has been behind the scenes or supporting others, and this award reflects the many people who have encouraged and inspired my work and service."
Romey's roots in choral music go back to her childhood in Eugene, Oregon, where her father, Royce Saltzman — himself a previous winner of the Distinguished Service Award — was a university professor.
She attended South Eugene High School before graduating in flute performance from the University of Oregon in 1979. But it was the choral performances she witnessed that really influenced her future direction.
"My father was a choral conductor, and I grew up going to many of his concerts," she says. "They were formative in my own connection to choral music, and my strong calling toward it."
In 1970, Romey's father co-founded what later became the Oregon Bach Festival, and it was there that she encountered the next major influence on her musical development — the legendary German choral conductor Helmuth Rilling.
"He was an amazing scholar and musician, who looked deeply into a composer's score, and invited you to experience it in a very vivid and personal manner."
Romey spent five years studying with Rilling at the Musikhochschule in Frankfurt, absorbing the master's lessons and mixing with the eminent musicians he invited for performances.
"Extraordinary artists were in and out of the Rilling household," she says. "I remember when Rilling did his first performances of Mendelssohn's Elijah, and Dietrich Fischer-Dieskau was his Elijah."
Romey describes what Rilling taught her as "an incredible gift," and she brought it back with her to St. Paul in her role as director of choral activities at Macalester College from 1985 to 1992.
American Classical Music Hall of Famer Dale Warland was initially a mentor there, before leaving to concentrate more fully on his storied choir, the Dale Warland Singers.
"Watching Dale's process — rehearsing, auditioning, looking at his scores, setting up chairs — was a real privilege, and Macalester is a wonderful community," Romey says.
In 1992, she switched to the University of Minnesota, where she oversees the graduate program in choral conducting and conducts choirs.
In that capacity, she has mentored many conductors who have gone on to forge significant careers in choral music and founded choirs. In the Twin Cities, Matthew Culloton (the Singers), Ahmed Anzaldua (Border CrosSing) and Phillip Shoultz (VocalEssence) are all Romey proteges, as are Amanda Weber (Voices of Hope) and Matthew Olson (Bach Roots Festival).
This type of consequential leadership undoubtedly contributed to Romey's Distinguished Service Award from Chorus America. Equally important, though, is the type of mentorship that she offers, which focuses on more than just the music.
"Choral activism" is what she calls it — a passion for civic engagement, exploring social issues and bringing people together from different communities.
These principles inform the annual Bridges program that she initiated at the Minnesota Chorale, a 200-strong symphonic chorus that frequently partners with the Minnesota Orchestra. She recently marked 25 years as artistic director of the ensemble.
"Taking away some of the barriers that separate us and finding a common ground in choral music" is how she describes the Bridges program's mission.
She brings the same values to bear at the Oregon Bach Festival, where she has worked since 1984, and to her involvement at the Junges Stuttgarter Bach Ensemble in Germany, one of her many international connections.
All told, it is a formidable array of activities. They clearly gripped the attention of those judging the 2021 Distinguished Service Award at Chorus America.
Much of what Romey normally does has, of course, been stymied in the past year by COVID. But she has found new ways to keep her teaching going.
"Initially, I was highly stressed and challenged by the situation," she says.
"But through technology like Zoom, I've been able to have conductors like Osmo Vänskä, Manfred Honeck and Nicholas Kraemer do extraordinary online forums with our students. We'd never even dreamed of that before, and will keep doing it in the future."
Although the Chorus America awards ceremony on June 15 also will be virtual, she is looking forward to it keenly. Most of all, she is anticipating the eventual resumption of choral performances with a full audience present.
Socially distanced, in-person rehearsals already have been happening this semester with Romey's choirs at the university. But nothing, she contends, can match the thrill of connecting a live audience with the best of what choral music has to offer.
"When that happens again, it will be an incredibly joyous day," she says with a smile. "It's that amazing feeling of actually making music side by side that we have missed."
Love the music?
Donate by phone
1-800-562-8440
Show your support by making a gift to YourClassical.
Each day, we're here for you with thoughtful streams that set the tone for your day – not to mention the stories and programs that inspire you to new discovery and help you explore the music you love.
YourClassical is available for free, because we are listener-supported public media. Take a moment to make your gift today.
Your Donation
$5/month
$10/month
$15/month
$20/month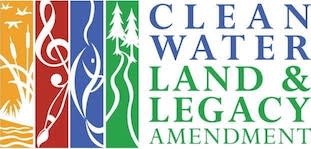 This activity is made possible in part by the Minnesota Legacy Amendment's Arts & Cultural Heritage Fund.
We can help you find classical music you'll love
Take a 2 minute quiz to share your taste

We'll recommend YourClassical programming just for you

Discover the power and joy of classical music