Introducing Cellist Jivan Ramesh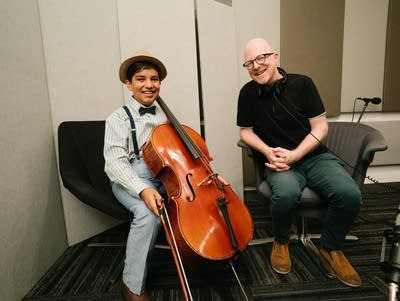 At 11 years old, cellist Jivan Ramesh is a jack-of-all trades. He plays multiple instruments. He's a composer, an actor, a singer and has a black belt in karate. Jivan is currently studying composition in the Pre-College Program at the Juilliard School in New York. He also studies cello with Marion Feldman of the Manhattan School of Music. Jivan sat down with Fred Child to talk about his busy schedule and future aspirations.
Before you go...
For all we have to offer – the Piano Puzzler, Young Artists in Residence, and the weekly performances themselves – everyone at Performance Today is thankful that you join us each day for this comprehensive musical experience. As a public media program though, we can only do this with your support. Make a financial contribution today to continue to power this program.