PT in Residence at the Grand Teton Music Festival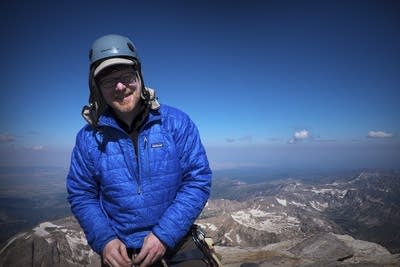 Performance Today recently spent five glorious days at the Grand Teton Music Festival in Teton Village, Wyom.
We went to terrific concerts, hiked mountains, and enjoyed fantastic performances during our special event, GTMF Presents Performance Today.
For this event, 12 musicians (including GTMF Music Director Donald Runnicles) joined PT host Fred Child onstage at Walk Festival Hall for special performances and conversations about making music in the mountains.
Fred also spent time adventuring in Wyoming, culminating in a successful summit of Grand Teton. Be sure to take a look at his expedition photos above, and watch his video below: