---
Steve Staruch speaks with the Producer of the documentary about the land of 10,000 choirs, "Never Stop Singing."
7:28
---
If you like to sing, you're on the path to success in life, says a new study out by Chorus America. And the timing couldn't be better, since a new documentary on Twin Cities Public Television gives further credence to how terrific a life of singing can be in "Never Stop Singing."
Americans like to think of themselves as folks involved in their communities, who give back and are good sports about it. A new study out by Chorus America shows that these attributes are particularly pronounced in American choral singers.
Choral singers are more likely to vote, give money to philanthropies, and also to volunteer; they're the kind of people you want on your team. These civic-minded, socially adept folks are in enormous numbers in the U.S. Some 32.5 million adults sing in 270,000 choruses.
What draws people to singing -- beyond the sheer artistic experience and communal expression -- is partly the accessibility of singing. There are few economic or educational barriers. And a singer need not possess the level of skill of an instrumentalist to still feel like a contributor to the creation of art.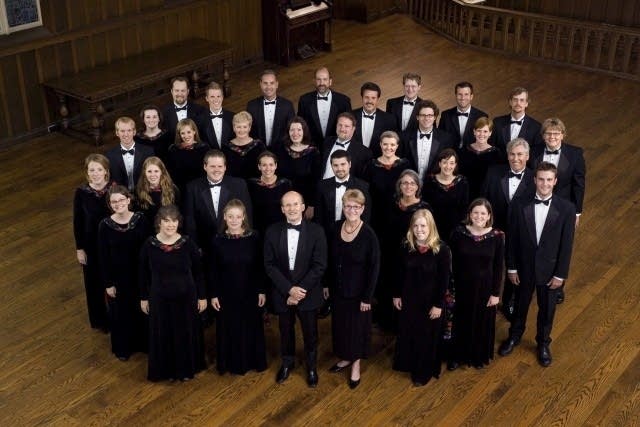 What a singer gets in return is an intangible mix of pride and joy. But this particular study has found that singers in choruses also develop positive attributes that can be measured.
Greater civic involvement, discipline, teamwork, increased social skills, volunteerism, philanthropy, and support of other art forms are some of the very tangible qualities that increase when a person sings in a chorus.
This recent study also examined the role singing in choruses plays in childhood development. The results show children who sing have increased self-confidence and self-reliance as well as greater academic success.
However, the study also uncovered a decline in the number of chorus opportunities available for school-aged children.
"The data in this report suggest that it would be a mistake not to leverage the benefits that choruses bring to children, adults, and the communities they serve," said Todd Estabrook, chairman of Chorus America. "Simply put, if you're searching for a group of talented, engaged, and generous community members, you would do well to start with a chorus."
Gallery
1 of 1