"I identify as me." That's how pianist Sara Davis Buechner described her identity for Proud to Be, YourClassical's profiles of LGBTQ+ artists in classical music. Buechner was among the first transgender musicians to share her story publicly, first in 1998 for a New York Times Magazine profile, more recently in a one-woman play with music, Of Pigs and Pianos, which she performed to acclaim in New York City, and in Minneapolis at Jungle Theater last fall.
Buechner, now a piano professor at Temple University in Philadelphia, returns to Minnesota this weekend for a Friday recital and Saturday master class at Carleton College, where she'll pass on her authentic wisdom to music lovers and students.
"When you are authentic, you communicate with people on the highest plane," Buechner says. "To transmit music to people on a plane that's even higher than language demands to be true to yourself. And then it asks of the listeners to be true to themselves."
Love the music?
Donate by phone
1-800-562-8440
Show your support by making a gift to YourClassical.
Each day, we're here for you with thoughtful streams that set the tone for your day – not to mention the stories and programs that inspire you to new discovery and help you explore the music you love.
YourClassical is available for free, because we are listener-supported public media. Take a moment to make your gift today.
Your Donation
$5/month
$10/month
$15/month
$20/month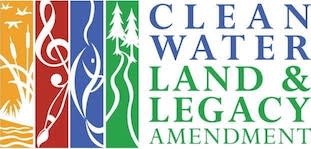 This activity is made possible in part by the Minnesota Legacy Amendment's Arts & Cultural Heritage Fund.
We can help you find classical music you'll love
Take a 2 minute quiz to share your taste

We'll recommend YourClassical programming just for you

Discover the power and joy of classical music