Gustav Mahler said, "A symphony must be like the world. It must contain everything."  This weekend you can enter the world of Mahler's Fifth Symphony with the Fargo-Moorhead Symphony Orchestra.
You can experience other parts of the world with other orchestras this weekend. The St. Paul Chamber Orchestra performs Mendelssohn's Scottish Symphony, the La Crosse Symphony Mendelssohn's Italian and the Duluth-Superior Symphony takes you to the world of Porgy and Bess in Gershwin's Catfish Row.
If you prefer something out of this world, there's the South Dakota Symphony's Sci-Fi Spectacular, with music from Star Wars, Star Trek, and Holst's The Planets. And while Mozart's Jupiter is named for the Roman god rather than the planet, it's still a jovial time when the Minnesota Orchestra plays Mozart's final symphonic masterpiece this weekend, including a live broadcast Friday night on YourClassical MPR.
Finally, it's wonderful to welcome Sharon Isbin back home to Minnesota for a meeting of two musical worlds. Isbin, among the greatest classical guitarists, continues collaborating with the famous Indian musician Amjad Ali Khan. Isbin described their joint recording, Strings for Peace, on our New Classical Tracks feature. The improvised quality of this collaboration is perfect for the Minneapolis jazz club The Dakota, and they'll perform there Wednesday and Thursday this week.
Love the music?
Donate by phone
1-800-562-8440
Show your support by making a gift to YourClassical.
Each day, we're here for you with thoughtful streams that set the tone for your day – not to mention the stories and programs that inspire you to new discovery and help you explore the music you love.
YourClassical is available for free, because we are listener-supported public media. Take a moment to make your gift today.
Your Donation
$5/month
$10/month
$15/month
$20/month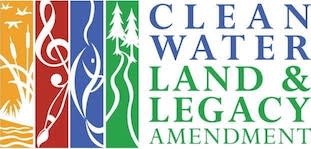 This activity is made possible in part by the Minnesota Legacy Amendment's Arts & Cultural Heritage Fund.
We can help you find classical music you'll love
Take a 2 minute quiz to share your taste

We'll recommend YourClassical programming just for you

Discover the power and joy of classical music