Summer at Orchestra Hall returns for it's 2023 season! Join creative partner and pianist Jon Kimura Parker and the Minnesota Orchestra for a concert series featuring musicians and performers from across the Twin Cities, as well as a wide variety of music inspired by the warmest season of the year. Tune in to YourClassical MPR for two live broadcasts of the events at 8 p.m. July 14 and 21.
Summer at Orchestra Hall Concerts
8 p.m. Friday, July 21 - Stravinsky's Firebird
Regarded for his lively interpretations of both operatic and orchestral repertoire, conductor Elias Grandy led this multirhythmic program featuring the suite from Igor Stravinsky's famous ballet score for The Firebird. American composer Daniel Bernard Roumain wrote his Dancers, Dreamers and Presidents in honor of a dance between Barack Obama and Ellen DeGeneres in 2007; during this staging, performers from BRKFST Dance Company presented the world premiere of the complete choreography they set to the powerful piece. The program opened with Maurice Ravel's La Valse, a tribute to the waltz, and Sergei Rachmaninoff's Rhapsody on a Theme of Paganini, featuring soloist Jon Kimura Parker. Listen to the concert now!
Program
Minnesota Orchestra
Elias Grandy, conductor
Jon Kimura Parker, piano *
MAURICE RAVEL La Valse
SERGEI RACHMANINOFF Rhapsody on a Theme of Paganini *
DANIEL BERNARD ROUMAIN Dancers, Dreamers and Presidents
IGOR STRAVINSKY Suite from The Firebird 
Video Pick: Jon Kimura Parker shares his passion for Sergei Rachmaninoff's 'Rhapsody on a Theme of Paganini,' the centerpiece of his July 21 concert with the Minnesota Orchestra.
---
Previous Concerts
July 14 - Listen: Minnesota Orchestra presents Summer at Orchestra Hall with Jon Kimura Parker
Lee Mills conducted Ludwig van Beethoven's Symphony No. 8 in his first appearance with the Minnesota Orchestra since the former Seattle Symphony associate conductor's debut in February 2022. At the heart of the program was Jon Kimura Parker's performance of Felix Mendelssohn's momentous Piano Concerto No. 1. Listen to the concert now!
Program
Minnesota Orchestra
Lee Mills, conductor
Jon Kimura Parker, piano *
CLARICE ASSAD Brazilian Fanfare
FELIX MENDELSSOHN Piano Concerto No. 1 *
RODRIGO CICCHELLI VELLOSO Sketch of a Butterfly
LUDWIG VAN BEETHOVEN Symphony No. 8 
Video Pick: Jon Kimura Parker shares his love and admiration for British singer, pianist and composer Elton John. Listen as he shares a snippet of his encore from his July 14 performance with YourClassical MPR host Melissa Ousley.
Feb. 3 - Watch: Minnesota Orchestra celebrates a century on the airwaves
On most Friday nights, no matter where you are in the state—or in the world, for that matter—you can look forward to tuning into YourClassical Minnesota Public Radio to hear a live concert. From a radio debut in 1923 under Bruno Walter to television transmissions in the 1950s and the ensemble's unprecedented international broadcast from Havana in 2015, the orchestra has always been on the forefront of finding new ways to connect audiences with music.
Reflecting on 100 years of radio broadcast history, MPR host Melissa Ousley sat down with historian John Michel, technical director Michael Osborne and former broadcast host and current orchestra staffer Brian Newhouse for a spirited retelling of this vital history.
Love the music?
Donate by phone
1-800-562-8440
Show your support by making a gift to YourClassical.
Each day, we're here for you with thoughtful streams that set the tone for your day – not to mention the stories and programs that inspire you to new discovery and help you explore the music you love.
YourClassical is available for free, because we are listener-supported public media. Take a moment to make your gift today.
Your Donation
$5/month
$10/month
$15/month
$20/month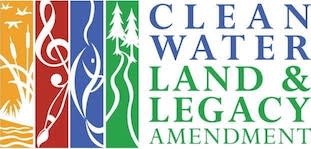 This activity is made possible in part by the Minnesota Legacy Amendment's Arts & Cultural Heritage Fund.
We can help you find classical music you'll love
Take a 2 minute quiz to share your taste

We'll recommend YourClassical programming just for you

Discover the power and joy of classical music