Minnesota Orchestra
Listen: Conductor Michael Francis and cellist Johannes Moser perform Shostakovich
---
Minnesota Orchestra - March 17, 2023
2:10:58
---
In March, 2010, Osmo Vänskä and the Minnesota Orchestra performed Ludwig van Beethoven's Grosse Fuge at Carnegie Hall. It was part of a performance that earned a review from The New Yorker's Alex Ross, who said: "the Minnesota Orchestra sounded, to my ears, like the greatest orchestra in the world." On Friday, March 17, Michael Francis led a performance of the fugue in an arrangement that expands the original string quartet to a full string section. The program also included Jessie Montgomery's Strum and Wolfgang Amadeus Mozart's Symphony No. 41 "Jupiter," as well as Dmitri Shostakovich's Cello Concerto No. 1, performed by soloist Johannes Moser. Listen to the concert now!
Program
Minnesota Orchestra
Michael Francis, conductor
Johannes Moser, cello *
LUDWIG VAN BEETHOVEN/FRANCIS Grosse Fuge for String Orchestra
DMITRI SHOSTAKOVICH Cello Concerto No. 1 *
JESSIE MONTGOMERY Strum
WOLFGANG AMADEUS MOZART Symphony No. 41, "Jupiter"
---
Previous Concerts
March 3 - Listen: Clarinetist Kari Kriikku makes his Minnesota Orchestra debut alongside Dima Slobodeniouk
Conductor Dima Slobodeniouk returned to Orchestra Hall to lead the Minnesota Orchestra in Antonín Dvořák's Symphony No. 7, a deeply emotional reflection of the composer's own personal moments of grief and joy. The program also featured clarinetist Kari Kriikku, who made his debut in Kaija Saariaho's symbolic D'om le Vrai Sens, and George Walker's Icarus in Orbit, a brief musical re-telling of the famous Greek myth. Listen to the concert now!
Program
Minnesota Orchestra
Dima Slobodeniouk, conductor
Kari Kriikku, clarinet *
GEORGE WALKER Icarus in Orbit
KAIJA SAARIAHO D'OM LE VRAI SENS, Clarinet Concerto *
ANTONÍN DVOŘÁK Symphony No. 7
March 1 - Listen: The Minnesota Orchestra celebrates underrepresented composers through the 'Listening Project'
The Minnesota Orchestra's new 'Listening Project' has grown out of an ongoing initiative to spotlight the music of historically underrepresented composers and to collaborate with a broader group of composers living today.
This concert, conducted by Kensho Watanabe and hosted by renowned performer, scholar and professor Dr. Louise Toppin, features performances of six works that will be recorded to aid and encourage future programming of this music by other orchestras, including Eleanor Alberga's The Soul's Expression and Margaret Bonds' Spirituals, both of which feature bass-baritone Christopher Humbert Jr. as soloist. Listen to the concert now!
Program
Minnesota Orchestra
Dalia Stasevska, conductor
Erin Keefe, violin *
SAMUEL COLERIDGE-TAYLOR Idyll
ELEANOR ALBERGA The Soul's Expression
HALE SMITH Contours
ADOLPHUS HAILSTORK Lachrymosa: 1919
MARGARET BONDS Spirituals
FLORENCE PRICE Colonial Dance
Feb. 24 - Listen: Conductor Dalia Stasevska and concertmaster Erin Keefe bring Bernstein to Orchestra Hall
On Friday, Feb. 24, Finnish conductor Dalia Stasevska made her Minnesota Orchestra debut in an all-American program featuring concertmaster Erin Keefe. The program opened with Minnesota Orchestra Composer Institute alumna Missy Mazzoli's Sinfonia (for Orbiting Spheres), followed by Leonard Bernstein's Serenade (After Plato's Symposium) led by Keefe. The program closed with the Orchestra Hall premiere of William Dawson's Negro Folk Symphony, a story of true perseverance inspired by African American spirituals.
Program
Minnesota Orchestra
Dalia Stasevska, conductor
Erin Keefe, violin *
MISSY MAZZOLI Sinfonia (for Orbiting Spheres)
LEONARD BERNSTEIN Serenade after Plato's "Symposium" *
WILLIAM DAWSON Negro Folk Symphony
Feb. 3 - Watch: Minnesota Orchestra celebrates a century on the airwaves
On most Friday nights, no matter where you are in the state—or in the world, for that matter—you can look forward to tuning into YourClassical Minnesota Public Radio to hear a live concert. From a radio debut in 1923 under Bruno Walter to television transmissions in the 1950s and the ensemble's unprecedented international broadcast from Havana in 2015, the orchestra has always been on the forefront of finding new ways to connect audiences with music.
Reflecting on 100 years of radio broadcast history, MPR host Melissa Ousley sat down with historian John Michel, technical director Michael Osborne and former broadcast host and current orchestra staffer Brian Newhouse for a spirited retelling of this vital history.
---
Upcoming concert broadcasts
KÖNIG, GRIEG AND SCHUMANN
Friday, March 24, 2023, 8 p.m.
Minnesota Orchestra
Christoph König, conductor
Olga Kern, piano *
HANNAH KENDALL The Spark Catchers
EDWARD GRIEG Piano Concerto *
ROBERT SCHUMANN Symphony No. 3, Rhenish
HAYDN'S THE CREATION
Friday March 31, 2023, 8 p.m.
Minnesota Orchestra
Paul McCreesh, conductor
Joélle Harvey, soprano
Robert Murray, tenor
Kevin Deas, bass-baritone
Minnesota Chorale
JOSEPH HAYDN The Creation
AFKHAM AND PIECZONKA
Friday, April 14, 2023, 8 p.m.
Minnesota Orchestra
David Afkham, conductor
TBD, soprano
OUTI TARKIAINEN The Ring of Fire and Love
RICHARD WAGNER/MOTTL Wesendonck Lieder
LILI BOULANGER Of a Sad Evening
CLAUDE DEBUSSY La Mer
GARRICK OHLSSON PLAYS BEETHOVEN
Friday, April 28, 2023, 8 p.m.
Minnesota Orchestra
Juanjo Mena, conductor
Garrick Ohlsson, piano *
PHILIP HERBERT Elegy: In Memoriam—Stephen Lawrence
LUDWIG VAN BEETHOVEN Piano Concerto No. 1 *
ANTON BRUCKNER Symphony No. 6
KAVAKOS, BACH AND BRAHMS
Friday, May 12, 2023, 8 p.m.
Minnesota Orchestra
Leonidas Kavakos, conductor and violin
JOHANN SEBASTIAN BACH Violin Concerto in D minor
JOHANNES BRAHMS Symphony No. 1
BREA(D)TH
Friday, May 19, 2023, 8 p.m.
Minnesota Orchestra
Jonathan Taylor Rush, conductor
Vocal soloists to be announced
Minnesota Chorale and Twin Cities Choral Partners
SAMUEL COLERIDGE-TAYLOR Petite Suite de Concert
CARLOS SIMON brea(d)th
PARK AND AINOMÄE PLAY BRAHMS
Friday, June 2, 2023, 8 p.m.
Minnesota Orchestra
Andrew Manze, conductor
Susie Park, violin *
Silver Ainomäe, cello *
JOHANNES BRAHMS Double Concerto for Violin, Cello and Orchestra *
ELEANOR ALBERGA Tower
DMITRI SHOSTAKOVICH Symphony No. 1
GINASTERA, KODÁLY AND TCHAIKOVSKY
Friday, June 9, 2030, 8 p.m.
Minnesota Orchestra
Miguel Harth-Bedoya, conductor
Grace Roepke, harp *
ZOLTÁN KODÁLY Concerto for Orchestra
ALBERTO GINASTERA Harp Concerto *
ZOLTÁN KODÁLY Dances of Galánta
PYOTR ILYICH TCHAIKOVSKY Capriccio italien
JAMES EHNES AND BEETHOVEN'S SEVENTH
Friday, June 16, 2023, 8 p.m.
Minnesota Orchestra
Sir Andrew Davis, conductor
James Ehnes, violin *
LUDWIG VAN BEETHOVEN Egmont Overture
ALBAN BERG Violin Concerto *
CHEN YI Duo Ye for Chamber Orchestra
LUDWIG VAN BEETHOVEN Symphony No. 7
JUNETEENTH: CELEBRATION OF FREEDOM  
Friday, June 23, 2023, 8 p.m.
Minnesota Orchestra
André Raphel, conductor
TBD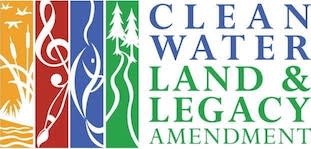 This activity is made possible in part by the Minnesota Legacy Amendment's Arts & Cultural Heritage Fund.