Birge's Picks
'Downton Abbey' Crooners
Imagine an elegant house concert at Downton Abbey, with an evening filled with the popular songs from 100 years ago. You don't need Lady Mary Crawley to make it happen. Just step into the time machine that is the Dunsmore Room at Crooner's Supper Club in Minneapolis for An Imaginary House Concert at Downton Abbey. This Saturday, Aug. 13, soprano Maria Jette and pianist Philip Brunelle will transport you to the golden age of British song, just as you would have heard in Downton Abbey's music room.
Speaking of great songs and Downton Abbey, here are two upcoming book releases to look forward to. Songwriter Mary Rodgers grew listening to Rodgers and Hammerstein, as her father was the legendary composer of Oklahoma, Carousel and The Sound of Music, Richard Rodgers. Mary Rodgers became a successful songwriter, and her new memoir by New York Times theater critic Jesse Green comes out this week, Shy: The Alarmingly Outspoken Memoirs of Mary Rodgers. It's already getting great reviews.  
Hugh Bonneville, Downton Abbey's Lord Grantham, has a memoir coming out in November. In Playing Under the Piano: From Downton to Darkest Peru, Bonneville describes his big break as the third shepherd in his school nativity play, working with Judi Dench and Julia Roberts, and playing Robert De Niro's right leg. It is as charming as you would expect, and you should ask Carson the butler to bring your copy. 
While you're waiting for the release of the book, you can listen to both of Julie Amacher's New Classical Tracks interviews with Downton Abbey composer John Lunn.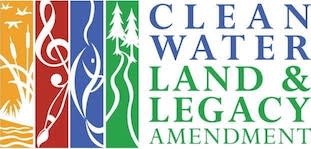 This activity is made possible in part by the Minnesota Legacy Amendment's Arts & Cultural Heritage Fund.