One Voice Mixed Choir, Minnesota's LGBTQ mixed chorus, builds a bridge from May's Mental Health Awareness Month to June's Pride Month. This weekend's concert, Sound Mind, features queer voices exploring mental health through song, story and visual art. Sound Mind showcases five Minnesota composers, stories of resilience and original art projected throughout the concert hall. Watch the preview video and find ticket info here.
Meanwhile, join me every morning this week at 9 a.m. for Proud to Be, a celebration of Pride Month by asking classical musicians in the LGBTQ community what Pride means to them. You can listen to the conversations anytime at YourClassical MPR.
Love the music?
Donate by phone
1-800-562-8440
Show your support by making a gift to YourClassical.
Each day, we're here for you with thoughtful streams that set the tone for your day – not to mention the stories and programs that inspire you to new discovery and help you explore the music you love.
YourClassical is available for free, because we are listener-supported public media. Take a moment to make your gift today.
Your Donation
$5/month
$10/month
$15/month
$20/month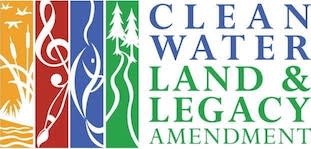 This activity is made possible in part by the Minnesota Legacy Amendment's Arts & Cultural Heritage Fund.
We can help you find classical music you'll love
Take a 2 minute quiz to share your taste

We'll recommend YourClassical programming just for you

Discover the power and joy of classical music