The Challey School of Music at North Dakota State University has compiled a milestone collection documenting its Concert Choir's best performances over the past 32 years. The seven-volume set of 144 selections, available online, highlights the talents of current and past NDSU students.

Listen to our hourlong special A Labor of Love featuring highlights from the project, with host Andrea Blain, using the player above. See the playlist for the program and find about more about the project below.
The project was undertaken recently by Jo Ann Miller, NDSU's director of choral activities. The idea for an anthology first came to her during a recent sabbatical.
"This seemed like a good time to compile the best of our efforts from the past 30 years at NDSU," she said.
Combing through 32 years' worth of recorded choral music is no small task. Miller was meticulous in her approach.
"I'm often quite self-critical when it comes to recordings, so the first decision to include a piece on the yearly recordings already had some careful vetting," she said. "This time, I felt like I was even more careful, because we are documenting a legacy for the singers of the NDSU Concert Choir and the School of Music."
She didn't see the effort as work, however, but called it a labor of love. She also leaned on the ears and choral expertise of sound engineer Doug Geston and her choral colleagues, Michael Weber and Charlette Moe.
The selection and compilation process spanned many months. All the tracks featured in the anthology are original recordings from 1989 to 2019. Due to COVID rehearsal and performance restrictions, Miller chose not to include anything more recent.
The anthology is divided into seven categories:
Early music

Minnesota composers

Contemporary European and Canadian composers

Contemporary American composers

Romantic-period composers

Music by Edwin Fissinger and winners of the annual NDSU Fissinger Composition Competition

Folk songs and spirituals
The anthology includes some of the most significant works in the choral tradition, as well as lesser-known works.
"I have a real love of the choral canon," Miller said. "And I think the work we've done over the last three decades includes some of the most beautiful choral music of 500-plus years, especially in the a cappella tradition. Perhaps this project can bring to light some of the less-often-performed choral works that deserve to be part of our rich choral legacy."
Hear the entire collection online for free as you peruse the listings for its many tracks.
Playlist: 'A Labor Love'
Here are the works featured in the hourlong special A Labor of Love, hosted by Andrea Blain:
Z. Randall Stroope: "How Can I Keep From Singing"
Jan Pieterszoon Sweelinck: "Chantez a Dieu"
Johannes Brahms: "Der Englische Gruss"
Howard Hanson: "A Prayer of the Middle Age"
William Billings: "I Am the Rose of Sharon"
Edwin R. Fissinger: "Wondrous Love"
Franz Biebl: "Ave Maria"
Stephen Shewan: "Hey Diddle Diddle"
Ēriks Ešenvalds: "O Salutaris Hostias"
Daniel Pederson: "If I Forget"
Libby Larsen: "The Settling Years (A Hoopla)"
Carol E. Barnett: "Red River Valley"
Arr. Shawn Kirchner: "Unclouded Day"
Z. Randall Stroope: "How Can I Keep From Singing"


Love the music?
Donate by phone
1-800-562-8440
Show your support by making a gift to YourClassical.
Each day, we're here for you with thoughtful streams that set the tone for your day – not to mention the stories and programs that inspire you to new discovery and help you explore the music you love.
YourClassical is available for free, because we are listener-supported public media. Take a moment to make your gift today.
Your Donation
$5/month
$10/month
$15/month
$20/month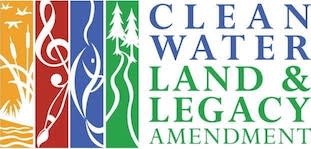 This activity is made possible in part by the Minnesota Legacy Amendment's Arts & Cultural Heritage Fund.
We can help you find classical music you'll love
Take a 2 minute quiz to share your taste

We'll recommend YourClassical programming just for you

Discover the power and joy of classical music