Each year, Performance Today serves local schools across the Twin Cities with its Young Artist in Residence Program. This program sends PT Young Artists into schools to present live concerts. Designed to engage and inspire elementary and junior high students through live musical performance, these concerts help cultivate active listening skills and allow students to experience the joy of classical music.
Due to current circumstances, Performance Today has adapted the concert content to provide virtual learning experiences in their new series "Performance Today in the Classroom." Today's PT in the Classroom Music Lesson features PT Young Artist in Residence Tyler Martin.
Target age range: K-8
1. Meet Tyler! Tyler is a PT Young Artist and he plays the flute.
Write down or tell someone three things you learned from Tyler's introduction.
2. In the next video, listen and watch Tyler play William Grant Still's Bayou Home.
3. Listen to Tyler explain why he loves playing the flute.
Do you remember Tyler's favorite things about playing the flute?
4. This next piece is called Flute Set by Adolphus Hailstork. First, watch and listen.
Follow-up questions for reflection, discussion, journaling:
How old is Adolphus Hailstork?

What is a motive?

How would you describe the music you just heard?
5. The next piece is the second half of the Flute Set by Adolphus Hailstork.
Follow-up questions for reflection, discussion, journaling:
What is an inauguration?

Why was it significant that Hailstork's music was chosen for the 2021 inauguration?

Do you remember why Tyler loves playing this piece of music?
6. Finally, Tyler will review a few key ideas from his PT in the Classroom Concert.
Have a question or suggestion? Contact Katie Condon, music education specialist.
More: View all of our YourClassical Music Lessons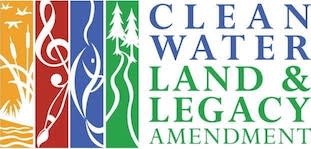 This activity is made possible in part by the Minnesota Legacy Amendment's Arts & Cultural Heritage Fund.